Timeline: Apple in the Fields of Athenry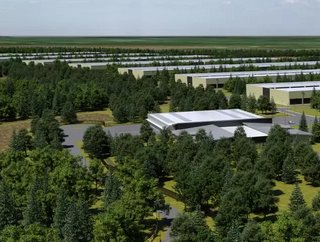 The somewhat fraught tale of Apple Inc and a $1bn patch of land in rural Ireland
After half a decade of court cases, marches protesting the project, marches in support of the project, and finally abandoning the project for more than two years, Apple has announced that it still intends to build a $1bn data centre campus in Galway, Ireland, with the potential for another five year wait before construction even begins.
Planning Application Filed
April 2015 
Following an announcement in February of 2015 that it would invest €1.7bn into two hyperscale data centre campuses in Europe, Apple's planning application for its data centre in Galway is filed.
Planning Approved
September 2015
Plans for the 20 MW (still considered a sizable facility back in 2015), 24,000 sqm data centre on a forested site in Derrydonnell, Athenry, are approved. Apple hints at plans to build more data centres on the site in future. 
Plans Appealed
February-August 2016
Local environmental groups, as well as those raising concerns over the data centre's impact on the local power grid, repeatedly appeal the process. The local government gives the nod to proceed in August of 2016. However, the case heads to the High Court in October once again, and isn't resolved (Apple won again) until October the following year.
It's dead
October 2019
After more than four years of protracted legal battles, concessions, marches in favour of the development, and twice as many protesting it, Apple throws its hands up, scraps the project, and puts the land on the market. Perhaps sensing local animosity towards a similar project, there are no takers. The land stays up for sale until June 2021.
Or is it?
June 2021-?
Two months ago, just a week after Sinn Féin Galway East representative, Louis O'Hara, said in an interview that the Irish government should buy back the land, Apple filed a request to extend its planning permission for the Galway campus, for another five years. Apple's request does stress, however, that "It is the intention that the project will be undertaken as soon as practicable."