Top 3 largest data centre companies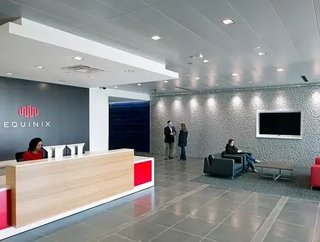 We take a look at three of the largest and arguably best data centre companies globally based on core services, pricing, and features
Data centres provide spaces for the world's largest companies to store information, and to ensure their data is well-protected, these companies would only look to the best data centre providers in the industry. So let's take a look at the top five data centre companies worldwide.
Equinix 
We're starting this list with one of the most well-known companies in the data centre environment, Equinix. 
Founded in 1998, Equinix is based Redwood City, California, USA, and serves 24 countries across the globe. It has a portfolio of 202 facilities with at least 12 more to come in the future. The company offers five services. These are: 
Managed services: These allow the integration of data and applications. This is similar to the office suites that are offered by competitors like Google and Amazon.

Equinix Marketplace: Equinix Marketplace allows its customers to find colocation solutions to IT challenges. The ecosystem includes 9800 members in 52 markets that have created nearly 333,000 interconnections. The marketplace includes both buyers and sellers.

Network Edge: This is a virtual network service enabling instant deployment of programmes and updates.

Consulting: Equinix also provides professional consulting for businesses and offers digital solutions for scalability and interconnection.

SmartKey: This is a cryptography service that helps to improve data protection in the cloud.
Digital Realty 
Digital Realty was founded in 2004 and is located in San Francisco, California, USA. The company has over 1530 employees, 214 data centres, and is active in 14 countries.
Unlike Equinix, Digital Realty offers three core services: Rapid Response Support, Scheduled Services, and On-Demand Services. 
Rapid Response Support: Digital Realty has a team of hands-on technicians, in addition to its in-house team, who help optimise data centre performance. They specialise in threat response and operate year-round. 

Scheduled Services: Schedule services include equipment inventory, deployment of equipment and cabling, on-site support for maintenance windows, scheduled tape swaps, etc.

On-Demand Services: These include repair services, upgrades, equipment assistance, and hard or soft reboots.
NTT Communications 
Headquarted in Tokyo, Japan, NTT Communications was founded in 1999 and operates 48 data centres in 17 countries. Globally, the company has over 300,000 employees. It offers several core services. These are: 
Network: This includes VPN services, CNS services, and Leased Line services. 

Voice and Video Communications: This includes providing the ability for SIP Trunking, Conferencing, and UCaaS as well as International Call Services.

Security: This is the standard security service for NTT communications which includes risk management.

Operations Management: This includes cloud management, end-user service desk and IT managed services.

Cloud: Cloud services include providing storage, IoT services, and data processing.

Data Centre: Data centre services include collocation services and establishing storage and processing facilities.

Application Services: Cloud-based DaaS, File transfer services, G Suite services, etc.

IoT: This is the in-house IoT platform that the company provides.

AI: The AI services include APIs, Virtual Assistants, and a chat service.
Whilst these are some of the biggest data centre companies in the industry, a business's decision when choosing a data centre firm will be influenced by its budget and requirements. 
Image: Equinix