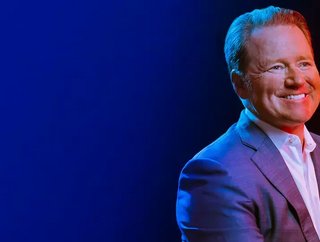 DigitalBridge president and CEO, Marc Ganzi, is betting big on the future of digital infrastructure as we evolve towards a tech-saturated future.
The President and CEO of DigitalBridge, Marc Ganzi, has spent more than two decades as one of the most influential leaders in the digital infrastructure and real estate sectors. From telco towers to wireless connectivity infrastructure, Ganzi has consistently proven himself a shrewd investor and capable business leader. Now, he's betting big on the role of data centres in the digitally transformed world for tomorrow. 
In a recent interview, Ganzi painted a picture of a hyper-personalised, hyper-intelligent world, where wearables, biometric security, and highly automated smart apartments that know how much "Pellegrino, butter, eggs,whatever" to order online every morning are the norm. "We're creatures of habit; we like what we like," he explained, adding that "generally speaking, 90% of those decisions we'd certainly like made for us." 
Ganzi's more than just a blue sky futurist, however; he's throwing his considerable business acumen and capital resources behind ventures intended to support (and profit from) the new age of intelligent real estate. 
His company, DigitalBridge, currently manages more than $30bn worth of digital infrastructure real estate, including more than 440,000 tower sites, over 38,000 small cell nodes, over 100 data centres and a fiber network of over 130,000 route miles across a portfolio of 22 subsidiary companies under its umbrella. DigitalBridge's portfolio includes Data Bank, EdgePoint Infrastructure, Landmark Dividend, Scala Data Centers, Vantage Data Centres, and more. 
There are few people alive today who are driving this much investment into the future of digital infrastructure. 
"The question ultimately is, how do we transport that data? How do we manufacture that data? How do we store that data?"
Ganzi has also served as the CEO of Colony Capital, orchestrating the real estate investment trust's multi-billion dollar pivot into the digital infrastructure sector last year. He held up trends like the growth of 5G, edge, and IoT adoption as driving forces behind future demand, explaining in an interview last year that service providers in the future will share more infrastructure than previously, a trend he sees as playing into Colony Capital's new strengths as a tower, fibre, small cell, and data centre services provider as old ways of operating networks and delivering digital services disappear. 
Calling traditional network architecture "old thinking", Ganzi stressed that old processes like backhauling networks were outdated. "The new style of thinking is fronthauling that network, having software-defined networks where you can deploy multiple spectrum bands across multiple antenna departure places," he explained. 
Colony and DigitalBridge may be independent entities, but the two businesses have a close working relationship thanks to Ganzi's ongoing involvement in their leadership and digital-focused strategies. 
Before Colony Capital and Digital Bridge, Ganzi founded telecom infrastructure company Global Tower Partners in 2003, which grew to become one of the largest privately-owned tower companies in the US under his leadership. Global Tower Partners was acquired by American Tower Corporation in 2013 for $4.8bn. Before that, he worked as a consulting partner for DB Capital Partners from 2000 to 2002 where he oversaw the institution's investments in the Latin American tower sector. Ganzi has held a number of other executive roles within the real estate and digital infrastructure sectors throughout his career, as well as a stint as a White House intern under the G.H.W. Bush administration in 1989, and was also a world-class polo player, and was part of the team that won the US Open Polo Championship in 2009.