Utah solar farm to power Facebook Eagle Mountain data centre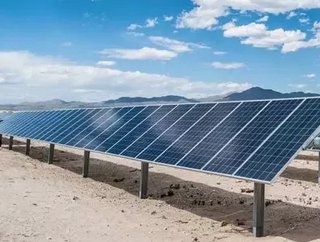 Facebook is investing in a 120MW solar farm in Utah to power its Eagle Mountain data centre
A 120MW solar farm to be built by Rocky Mountain Power in Utah in the United States is to provide power to Facebook's Eagle Mountain data centre following an investment from the social media platform. The solar farm, part of Rocky Mountain Power's Appaloosa solar project, brings the social network's total solar energy investments in Utah to 814MW. 
Rocky Mountain Power's Schedule 34 green energy tariff will develop the solar farm and will be led by the renewable energy development company, rPlus Energies. Urvi Parekh, head of renewable energy at Facebook, said: "Our goal is to continue to support all of our operations with 100% renewable energy and this partnership with rPlus Energies and Rocky Mountain Power helps us achieve that."
"Utah has been a great home for our data centre, and we are proud to help add new solar energy to the electrical grid", she added.
Luigi Resta, Chief Executive Officer of rPlus Energies, said: "We look forward to helping Rocky Mountain Power and Facebook tap both the excellent solar capacity and talent available in Iron County. Our team is proud of our history in Iron County, helping to diversify and modernize the county's energy mix through utility-scale solar development". 
Facebook's Utah-based Eagle Mountain data centre campus 
The plans for Facebook's US$750mn, 1mn sq ft Utah data centre campus were originally announced in 2018. The first expansion of the site, totalling 500,000 sq ft was unveiled a year later, while the latest 900,00 sq ft addition launched in February this year. 
In terms of solar investments, Facebook purchased 235MW of solar power from Rocky Mountain Power in September 2020. This year, it has bought more than 250MW of renewable energy in the U.S. through Power Purchase Agreements (PPAs), in addition to other solar energy-related projects based in Singapore and India. 
As of last year, the company claimed to have reached net-zero emissions, saying that its operations were supported by 100% renewable energy. It also says that contracts for over 6GW of wind and solar energy projects spread across 18 states and five countries. 
Facebook's CEO Mark Zuckerberg said in a post that the company had "reached net-zero emissions for our operations" and that it was "one of the largest buyers of renewable energy in the world - resulting in $8 billion invested in 63 wind and solar projects around the world, creating tens of thousands of jobs.
"Thanks to our team and partners who helped reach this goal!", he said.