Vantage acquires hyperscale campus in Montreal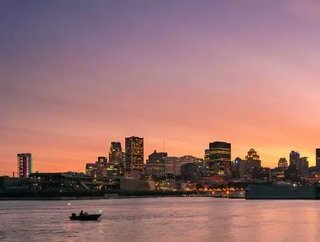 Following a $1.25bn funding round led by Digital Colony, Vantage Data Centres has acquired a 49MW campus from Montreal-based Hypertec...
Vantage Data Centres has completed its .
In February, the Californian firm bought Etix Everywhere as part of a of its European footprint. A few months later, in July, the company snapped up UK data centre operator , acquiring the company's 180MW hyperscale campus in Cardiff. 
Following a year of steady growth in Europe, Vantage is further expanding its North American footprint. The company announced over the weekend that it has completed the acquisition of Montreal-based data centre operator Hypertec's hyperscale business. 
The deal will see Vantage take over ownership and operation of Hypertec's 49MW campus in Montreal, which comprises 25MW of existing capacity spread across two operational facilities and a further 24MW of expansion capacity, with an expected total of 320,000 square feet of colocation space upon full built out completion. 
Hypertec's Montreal facility is located less than two miles from Vantage's existing 11MW Montreal data centre. Vantage has also revealed that it will retain Hypertec's full roster of staff, who will continue operating the Montreal campus for the foreseeable future. 
"Vantage continues making significant investments in the Province of Quebec, and the Hypertec acquisition further cements our position as a leading hyperscale provider in Canada," explained Maxime Guévin, vice president and general manager for Vantage Canada. 
"This increased capacity positions us to better serve our local and international customers, and we expect Montreal to benefit from the addition of more high-quality jobs and revenue coming into the region."
Vantage raised funds for the purchase through an ongoing relationship with Digital Colony, which recently led a funding round to raise $1.25bn in incremental equity capital for Vantage's ongoing expansion efforts. This latest round of funding further compound's the company's funraising successes this year. In July, Vantage announced the formation of a strategic partnership with investor group Colony Capital valued at around $3.5bn. 
"This transaction is an important strategic move for Hypertec as we look to further focus our resources and capital on propelling our fast growing core technology product and services businesses forward, as well as on growing new verticals." said Jonathan Ahdoot, Hypertec's chief commercial officer. 
"This deal also provides our data center business unit the opportunity to grow and scale more quickly as part of Vantage's global platform. We are confident that our colocation customers are in good hands with a company known for its remarkable customer service and operational excellence."