Vantage DC, Colony Capital form $3.5bn partnership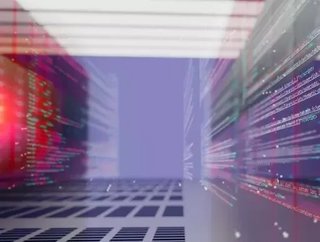 Colony Capital, in addition to investing in the growth of Vantage Data Centres' portfolio, also gains access to stabilised data centre architecture...
This week, and Los Angeles-based investment group just announced a new strategic partnership with the potential to dramatically accelerate Vantage's data centre network throughout Europe and the US. This new strategic partnership has been valued at $3.5bn. 
Vantage Data Centres, an industry leading provider of hyperscale data centre campuses, will accept a direct investment of $1.2bn from Colony Capital - under the advisement of Citibank. 
Colony Capital is a leading global investment firm with a focus on real estate and property. The company manages a $50bn portfolio of real assets on behalf of its shareholders and limited partners, including over $20bn in digital real estate investments through Digital Colony, its digital infrastructure platform. 
The funds will be used to support the growth of Vantage Data Centres' diverse portfolio across the US and European markets, which already contains 12 stabilised North American data centres, which span more than 1.4mn square feet and provide 150MW of IT capacity across key strategic markets in Santa Clara, California; Quincy, Washington; Montreal and Quebec City, Canada.
"This strategic partnership with the Colony Capital-led investor group provides Vantage with a partner that deeply understands digital infrastructure," said . "Vantage and its investor group are now even more well positioned to capitalise on a number of attractive market opportunities and deploy the necessary capital to drive innovation, deliver state-of-the-art facilities for our customers, and accelerate our expansion plans in existing and new markets globally."
The partnership represents a significant leap forward for Colony Capital's own digital transformation, with $200mn of the investment reportedly coming from Colony's own balance sheet. In a press release, the company stated that this act served to underscore its commitment to investing in and acquiring world-class, stabilised digital infrastructure assets that deliver consistent returns for Colony shareholders.
"This innovative transaction establishes the most valuable portfolio of hyperscale data center assets in North America, backed and managed by the best-in-class management team at Vantage," said l. "As Colony continues to build momentum around our strategic transformation to digital infrastructure, this investment demonstrates our commitment to acquire high-quality digital assets on our balance sheet. We expect this will benefit our shareholders by providing consistent, predictable earnings from long-term leases with the highest-caliber, investment-grade customers."