Vertiv: data centres on track to become essential utility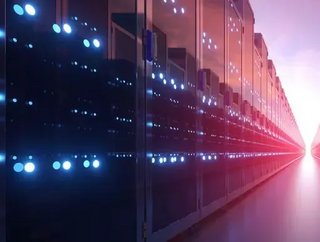 A new report shows the data centre industry will become an essential, worldwide utility service...
Data centres will become as necessary as critical utility services globally in the next 12 months research suggests. Experts at Ohio-based data centre and digital infrastructure manufacturer and operator, , report that evidence of this shift will manifest itself as early as 2021. 
Reliance on data services has surged during the COVID-19 pandemic. The crisis saw demand for cloud services soar to cope with work-from-home directives and the digital transformation of businesses. Going forward, the report claims, data centres will become a 'fourth utility', just as critical as energy and water. 
Key 2021 trends
Accelerated digitalisation and state-of-the-art edge technology are the key trends to watch across the digital ecosystem, Vertiv said in an official statement which outlined two areas of significant development.
The first would see significant growth of network availability across rural and remote areas, bringing critical connectivity and applications to the entire population. The second will be the widespread distribution of hybrid networks.
, chief strategy and development officer for Vertiv, explained: "Data centres have been moving toward public utility-type status for some time. But the pandemic has crystalised the need to establish the kinds of official guardrails that have been commonplace across other utilities."
He continued, "This isn't just about working from home, although that is part of it. More importantly, it is about supporting the digital economy in its most mission-critical forms, which include increased reliance on telemedicine and health, enhanced e-commerce, and global telecommunications and mass media."
According to Niederpruem, pandemic has effectively established a new baseline for digital infrastructure as the industry adapts to a world beyond the global shutdown. Digitisation moving forward will have a lasting effect on the workforce and the IT ecosystem supporting an economy that is far more open to a work-from-home framework. 
Vertiv experts also predict that pandemic-motivated investment in IT infrastructure will continue and expand, enabling more secure, reliable and efficient remote work capabilities. Remote visibility and management will become paramount to the success of these work-from-home models. 
Already, remote service capabilities have emerged to minimise the need for on-site service calls. Those practices are likely to continue long after the pandemic as organisations accept these changes, not as a temporary detour, but rather a permanent adjustment to the way enterprises operate. 
Over time, the change will be driven by customers looking to reduce their on-site presence. Connectivity, remote monitoring, data analytics, and artificial intelligence will then become essential to all operations.
Edge and 5G
Enhancing data centre capabilities so that they operate in small spaces and developing edge services will be critical to the process of business recovery, said , research vice president of Gartner. "Recovery requires a change in mindset for most organisations. There is no bouncing back. There needs to be a reset focused on moving forward."
Vertiv anticipate a continued focus on bringing hyperscale and enterprise-level capabilities to these edge sites. This includes greater intelligence and control, an increased emphasis on availability and thermal management, and more attention to energy efficiency across systems.
As many countries begin their 5G rollouts in 2021, there will be a shift in focus to the energy consumption increases created by 5G and strategies to increase energy efficiency, say Vertiv.
The energy demands will see sustainability management trends increasing in 2021, said president of Vertiv in Europe, Middle East and Africa (EMEA). He believes the network densification required to maximise the benefits of 5G are already estimated to be three-fold more than 4G. 
Innovation focused on energy efficiency across the data centre ecosystem will also loom large in 2021 data centre operators benefitting from cost reduction, compliance with existing and anticipated regulations, and the goodwill that comes with establishing a leadership position in the global sustainability movement. 
"Wherever there is a high density of data processing, there will be a demand for edge computing. That demand, and scale, will necessitate more resilient and intelligent edge infrastructure," Albertazzi said.
"He added, "We are seeing the expansion of the edge in many countries and that will eventually extend to emerging markets. Edge deployments are also closely aligned to other key trends such as 5G and environmental sustainability, and the integration of edge sites with energy grids can support the transition towards renewables."