Vertiv invests €10mn in modular data centre factory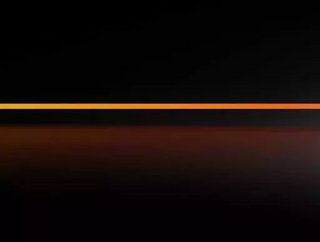 Vertiv's new factory will build prefabricated data centre modules to meet a range of specifications, from cable landings to all-in-one edge facilities...
UK-based data centre operator, Vertiv, is looking to capitalise on a growing trend throughout the industry of increased demand for modular, plug-and-play prefabricated data centre designs. The company announced last week that it is investing €10mn into the construction of a new factory in Rugvica, Croatia to support its integrated modular solutions business throughout EMEA. 
Giordano Albertazzi, Vertiv's president of EMEA operations, explained that, while "We hear a lot about IT trends and the upcoming advances in technologies such as of 5G, IoT, and AI," there is a lack of discourse surrounding "the innovative physical infrastructure that's behind it." 
Albertazzi added: "We are seeing strong growth in the adoption of prefabricated modular solutions to support these new technologies, and as market leaders we are investing both in capacity and innovation to continue to meet our customers' needs and stay ahead of the curve." 
The new site, Albertazzi continued, will allow Vertiv to better cater to the increased demand for more modular data centre designs, and is "reflective" of Vertiv's continued investment in the markets in which it operates. 
Viktor Petik, VP for Vertiv's IMS business in EMEA, added that its projects throughout EMEA have created 150 jobs in the past year, mostly filled by "engineering or skilled professionals from this region." 
Petik added: "The Rugvica factory boasts all the latest technologies, production processes, tools and testing labs. The facility is designed to provide a complete range of prefabricated modular solutions, from cable landing stations powering the internet and connecting geographies, to bespoke data centre building blocks." 
The prefabricated data centre modules produced by the Rugvica factory will reportedly range from IT and facility-specific designs - intended to slot into existing data centre architectures to boost performance and capacity - to all-in-one elements containing cooling, power and computing hardware that allow for a more "plug-and-play" approach. These all in one systems - which are likely to be built on a micro-scale and fit inside single rooms or shipping containers, have applications for the "education, industrial, and healthcare" industries, "as well as remote and harsh environments." 
By selling complete, closed data centre modules, Vertiv's press team adds that the set-up time - as well as the initial CapEx - for these modules will be significantly reduced. 
"Wherever there is a high density of data processing, there will be a demand for edge computing. That demand, and scale, will necessitate more resilient and intelligent edge infrastructure," said Albertazzi in an earlier interview with Data Centre Magazine. "We are seeing expansion of the edge in many countries and that will eventually extend to emerging markets. Edge deployments are also closely aligned to other key trends such as 5G and environmental sustainability, and the integration of edge sites with energy grids can support the transition towards renewables."