Vietnam amongst top 10 global data centre markets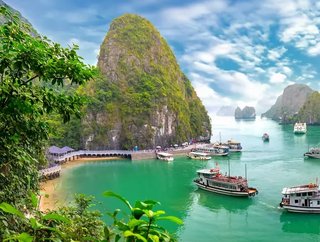 Vietnam has been listed as a top 10 emerging data centre market by leading market research company, ResearchAndMarkets
Vietnam is amongst the top 10 emerging data centre contenders, as found by leading market research company, ResearchAndMarkets. The organisation claimed that the country had "impressive growth" in the data centre industry, as well as a large number of organisations and enterprises, and international standard service delivery capacity. 
With a current valuation of US$858mn, the Vietnamese data centre market is forecast to grow until 2026 at a compound annual growth rate (CAGR) of 14.64%. The report identified government projects and initiatives as reasons for its growth with data localisation under Cybersecurity Law and a demand for enhanced processing speeds being the "main drivers". 
Demand for data centres in Vietnam
This is due to global concern over data protection, which is important to the Vietnamese government. The factors affecting the market's growth are predicted to significantly increase the demand for data centres in the country. 
According to the report, another influence on the demand for data centres is the Vietnamese government's urge to contribute to digital transformation, which is having a strong impact on the data centre industry across the globe. 
Major players in the Vietnamese data centre market as revealed by MarketsAndResearch are FPT, Viettel-CHT, Vietnam Posts and Telecommunications Group, KDDI, Hitachi Asia (Vietnam), Hewlett Packard, SAP Vietnam, IBM Vietnam, Microsoft Vietnam and, Amazon Web Services (AWS) Vietnam.
The Vietnamese data centre market is also driven by the transition from enterprise data to cloud platforms, resulting in an increase in the adoption of data storage solutions. The company also claims that the increasing uptake of big data solutions, the Internet of Things, and cloud-based solutions are also predicted to increase market growth over the next five-year period. 
Which countries have the most data centres? 
According to Cloudscene, currently, the country leading the way with the most data centres is the United States, which has a total of 2,653. The United Kingdom has 451 data centres, nine more than Germany, which has 442 facilities. Canada has 279, whilst just two facilities separate The Netherlands and Australia which have 274 and 272 respectively. France and Japan have the least number of data centres with 248 and 199 facilities, as of February 2021.