VIRTUS Data Centres sponsors the Sustainability LIVE show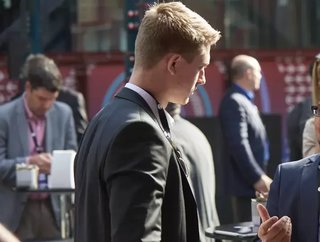 VIRTUS Data Centres, a leading data centre firm based in London, will sponsor Sustainability LIVE, coming to the city in February 2022
VIRTUS Data Centres, part of ST Telemedia Global Data Centres (STT GDC), is London's leading data centre company and is responsible for developing and operating the UK's most efficient facilities to support digital solutions in the UK. 
With over 10 years of experience in the design and operation of cutting-edge data centre technologies, the company boasts operational excellence and the delivery of complex solutions, which meet the needs of some of the most difficult applications for both local and global-scale cloud customers, banks, charities, universities and new technology companies. 
VIRTUS is committed to providing high-quality solutions to its customers to maximise their results. To stay ahead of the market, VIRTUS makes a point of employing intelligent thinkers in the industry to develop its solutions through the collaboration of experts. The company values its care and support of its customers, takes pride in all operations, is dedicated to providing world-class service despite the size of the company, and is a reliable partner for any business.
Sustainability LIVE! 
To find out more about Sustainability LIVE and keep up to date with the latest speaker and sponsor announcements, click here. 
For more sustainability content, check out the latest issue of Sustainability Magazine. 
Media Partner: The New Warehouse Podcast
Kevin Lawton founded The New Warehouse Podcast to help distribution and logistics professionals learn more about what is happening in their industry. When Kevin was looking for resources himself he could not find something that really grabbed his attention about distribution centre startups and wanted to create something that could be a resource regarding startups as well as make distribution and logistics sexier by highlighting all of the cool things that are happening in the space.