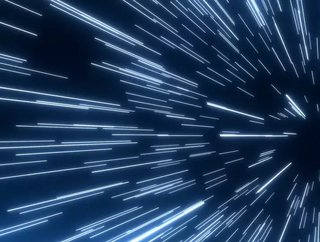 We take a look at all-flash data centres and how they differ from ordinary data centres
Data centres are buildings used to store computing systems, telecommunications and companies' specific data or information. Many organisations have them and they play a vital role in the day-to-day operations of a business. However, there is another type of data centre called an all-flash data centre or All-Flash Array (AFA), which is different from Hybrid-Storage and Hard Disk Drive centres. We look at why this is the case. 
What is an all-flash data centre or All-Flash Array (AFA)? 
Much like ordinary data centres, an all-flash data centre or All-Flash Array (AFA) is a storage infrastructure, but instead of using spinning-disk drives, it contains flash memory drives. AFAs are designed to offer speed, performance and agility for business applications. 
All-flash storage is referred to as Solid-State Array (SSA), and AFAs themselves have faster access times and memory read-write capabilities, increasing overall speed and performance. The best All-Flash Arrays can also leverage NVMe over Fabrics (NVMe-oF), which allows them to maximise the speed at which it can transfer data and latencies throughout a Storage Area Network (SAN).   
Other benefits of an All-Flash Array (AFA)
As well as speed, all-flash data centres use Solid-State Drives (SSDs) rather than Hard Disk Drives (HDDs). Solid-State Drives are smaller than hard disks, making them more portable, and flash memory has the advantage of space-per-capacity. It is also an improvement over HDD solutions on a cost-per-capacity basis. 
Durability is another area where AFAs shine compared to HDDs and Hybrid-Storage. Due to there not being any physical moving parts, Solid-State Drives used in All-Flash Arrays are less likely to be damaged drops and shocks than spinning disks. 
AFA, Hybrid-Storage, or HDD? 
One of the biggest decisions faced by businesses when setting up a data centre is which type to go for. Is it better to go for an All-Flash Array, a Hybrid Storage Array or a conventional Hard Disk Drive? As well as speed, performance, and durability mentioned above, security, maintenance and how easy they are to implement or adopt are also note-worthy considerations. 
For the most part, All-Flash Arrays are the fastest and best-performing solution of the three. In second place is the Hybrid-Storage Array, which uses a combination of All-Flash and HDD within the same storage, and lastly, while they may be the slowest, HDDs can be used to add capacity to your data centre storage when neither performance nor speed is a primary factor. 
Use cases for All-Flash Array data centres
All-Flash Arrays have long been accepted as the premium Storage Area Network (SAN) for Tier 0 and Tier 1 applications due to the higher cost of Solid Disk Drives and Hard Disk Drives. But Moore's Law means that All-Flash Arrays are becoming increasingly cost-efficient, allowing for higher storage tiers to be unlocked. Below are some example use cases of the All-Flash Array in use. 
Tier 0: This is the tier with the highest level of performance. It covers block storage solutions for financial transactions and e-commerce apps, including any other applications with premium performance. 
Tier 1: The second-highest performing tier, Tier 1 covers business processing, data mining, and data analysis. 
Tier 2: This is the lowest tier and focused on capacity, it covers email, file and print, data archives, and backups. 
All-Flash Arrays are evidently revolutionising data centre storage, offering cloud-like application consolidation and enhanced agility. As for whether or not they are a better storage solution than the traditional Hard Disk Drive Array or Hybrid Arrays is a decision that remains in a business's hands.