What are edge data centres? How to implement them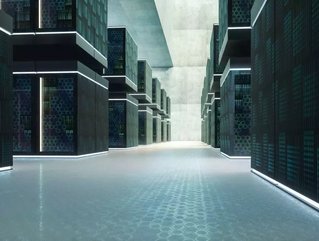 Edge data centres are located close to the population that they serve and deliver cloud computing resources and cached content...
Being able to process data and services as close to their populations as possible, edge data centres and edge computing allows for a reduced latency and better customer experience. Although these facilities are located away from centralised data centres, they do usually connect to larger or multiple other facilities. 
Latency has always posed as a major problem for data centres and this problem has only escalated in recent years due to the introduction of technologies, IoT, big data and streaming services. In order to combat this issue and provide customers with functionality and content, edge data centres are being implemented worldwide in many different industries as a cost-effective and high-performance solution. 
Key characteristics of edge data centres include: 
They are located within a close proximity to the areas they serve
They are managed remotely 
They are much smaller than traditional data centres
They are usually part of a complex network of facilities
They house mission-critical data, services and applications for edge-based storage and processing
At the moment, about 10% of all data is created and processed outside of centralised data centres or the cloud. Gartner predicts that this figure will rise to 75% by 2025. Edge computing and data centres can be used and implemented in the following industries: 
Automation - autonomous vehicles
Smart cities
Finance 
Manufacturing
Telemedicine
Augmented reality (AR)
Artificial intelligence (AI) 
Surveillance 
Gaming
There are a few different ways of implementing edge data centres depending on your organisation and what best suits your needs and demands. Below are a few options of how edge computing and solutions can be implemented. 
Modular
Modular systems can be cost-effective, quick to design and implement and flexible. These facilities can be made to measure, making them completely specific to your organisation and your needs. 
They are popular as they add capital value to an organisation, can be fitted into 'dead spaces' and can be maintained and operated onsite, giving organisations peace of mind. 
Containerised
Containerised data centres are normally only considered as temporary solutions, however they use the same equipment and infrastructure as traditional data centres and can help resolve space issues. 
They can be packed into small spaces which can help on a low budget and on a tight time frame. The configuration can also perform very well in high-density applications. 
Micro
Micro data centres (MDC) can be incredibly useful for organisations looking to use and implement the edge for specific application tasks where limited space may be an issue. 
They can easily be placed into colocation sites while maintaining the physical security aspect that many organisations look for.