What does 2022 have in store for the Data Centre Industry?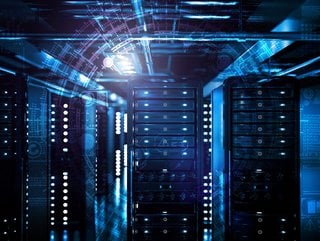 From cold storage and going green to the role of colocation, experts from the industry share their insights into what the next year holds for the sector
Written by Harry Menear
As we enter 2022, the decade is increasingly shaping up to be a pivotal one for the data centre industry. The world - driven to embrace remote work en mass, disrupted, and digitalised - enters the third year of the COVID-19 pandemic. Milestone technologies like 5G, edge computing, and the Internet of Things, continue to place greater and greater demands upon our ability to capture, store, transfer, and analyse data. And the effects of the climate crisis, felt more keenly than ever, are driving seismic change throughout every industry.
Increasingly, the data centre industry finds itself as both the bedrock of the modern world, and at the forefront of fast-acting change required to preserve it. In order to get a better idea of how exactly the various megatrends defining the decade so far will affect the data centre industry in 2022, I tracked down experts from some of the world's leading data centre operators to get their opinions and predictions for the year to come.
The end of colocation?
The past two years have seen an intriguing trend in the architecture of data centre fabrics. Just as the decade before saw the slow (if somewhat exaggerated) demise of the on-premises data centre, the rise of the hyperscale data centre segment, as well as rapid growth at the edge, has been suggested to be pushing colocation sites, or carrier hotels, towards extinction.
In November of 2020, Colt DCS even announced plans to sell off 12 of its colocation data centres in Europe in order to focus its efforts on the hyperscale section of the market. "Demand for data storage and cloud capabilities has never been higher, and so is the need for businesses to scale and find capacity. By restructuring and focusing on our hyperscale facilities, we can meet our customers' needs on demand with true scalability and efficiency, while meeting their sustainability targets" said Niclas Sanfridsson, CEO of Colt DCS at the time.
Obviously, colocation facilities aren't disappearing, and won't do so any time soon. But the way in which they're treated by their operators and the customers that use them could see colocation data centres functionally become extensions of the edge, rather than a middle ground.
Are we headed for a future where everything is either a hyperscale facility or part of the edge?
"If we were talking 10 years ago, we'd be talking quite generally about a 'data centre'; now, we can't have that same simplified conversation," explained Robert Davidson, Director of International Operations at Digital Realty when I interviewed him back in 2021 . Traditionally, data centres were - as Davidson put it - just 'data centres': enterprise colocation facilities that resided within a city's central business district.
Now, things are very different. "We're seeing large hyperscale campuses located maybe 40-60km outside the network core being used for data warehousing, and then smaller edge locations close to the end user. It's a fundamental evolution in the way that data centres are architected and scaled. People are now looking for a mixture of large hyperscale campuses, edge transit campuses, colocation edge locations, and even micro-edge facilities which people are looking to use to lower their latencies as much as possible," Davidson said.
With this bifurcation of the industry towards one of two extremes (Davidson told me that Digital Realty is already repurposing an older carrier hotel it owns in Hong Kong into a facility better suited to operating at the edge of the network) is the middle-ground "just-a-data-centre" that Davidson recalled set to disappear?
Ian Cottingham, Wholesale Specialist Director at BT Wholesale, still thinks the death of colocation is being greatly exaggerated, however. "Colocation still has a role to play in the data centre sector because it offers high-availability and a cost-effective alternative to on-premises data centres," he stressed. As business requirements increase the demand for data-heavy applications, colocation services can ensure that high-bandwidth connectivity is always available from highly secure locations with redundant power suppliers which are close to where it's actually needed.
"Otherwise, it's akin to continuously shuttling a delivery van between a central warehouse and various, wide-spread locations for each delivery," Cottingham said. "It'll take a long time and it's expensive. If there are various decentralised warehouses closer to customers for the van to pick up stock, the whole process will be more efficient. That's why, despite the shift for some operators away from colocation, they will remain a reliable middle-ground between on-premises data centres and cloud-based offerings." Whether or not colocation data centres will be (or have already been) absorbed into the edge either remains to be seen, or is perhaps just a matter of semantics.
A data-driven future
The data centre industry faces as many challenges as it does opportunities, from handling an ever-increasing amount of information, to a skills shortage, and the ever-present spectre of climate catastrophe. However, the world in which we live is one that is increasingly dependent on a strong data centre industry. Fredrik Forslund, VP of cloud and data centre erasure solutions at Blancco, is confident that "although we start seeing more data, apps or users outside the data centre than inside, it will continue to, and should remain the primary location of your critical information and the core of any infrastructure. No matter if it's a private, hybrid or public cloud data centre, no data should ever leave a data centre under any circumstances."
Simply put, data centres are a non-negotiable reality of a functional modern world. Now, the industry needs to rise to that challenge.