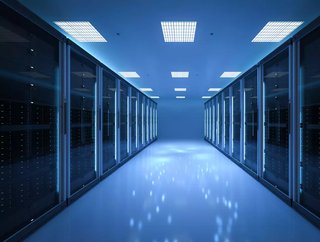 We take a look at hyperscale data centres in more detail and list some of the largest hyperscale facilities in the industry
The word 'hyperscale' is synonymous with data centres, but what are hyperscale data centres? In short, they are large, business-critical facilities that support robust, scalable applications and are often associated with big data-producing companies such as Google, Amazon, Facebook, IBM, and Microsoft.
With that in mind, what's the difference between a hyperscale data centre and a non-hyperscale data centre? Well, a standard data centre is either a space or a building that houses a company's IT equipment and servers. The company can then use its data centre resources to operate its business or serve those resources up to the public as a service.
The best way to compare hyperscale and enterprise data centres is to look at their scale and performance. Firstly, in terms of size, Hyperscale data centres are significantly larger than enterprise data centres, and because of the advantages of economies of scale and custom engineering, they significantly outperform them, too. Technically speaking, a hyperscale data centre should exceed 5,000 servers and 10,000 square feet.
In addition, the two types of facility can be further differentiated by the volume of data compute, and storage services they process. In a survey, 93% of hyperscale companies expect to have 40 GigaBytes per second (Gbps) or faster network connections. In the same survey, 51% of respondents report that the bandwidth needed to manage vast volumes of data is an increasing challenge.
In terms of Power Usage Effectiveness (PUE)  enterprise data centres often report an average data centre PUE between 1.67-1.8. However, Google hyperscale data centres report a PUE of 1.1, where a PUE of 1.0 means perfect efficiency. From a performance standpoint, the comparison is very much like a full-size sedan versus a zero-emissions vehicle.
Hyperscale is also a term that embodies a computing system's capability to scale, at orders of magnitude, to meet tremendous demand. So hyperscale data centres are exceptionally agile, with the ability to scale up, down, and out to meet any load they service. This can mean adding more compute power, as well as adding more machines, or the ability to scale out to the edge of a network.
The largest hyperscale data centres 
Inner Mongolian Information Hub 
Total Area: 10.7mn square feet

Owned by China Telecom, the Inner Mongolian Information Hub is the largest of six data centres in Hohhot.
Hohhot Data Centre
Total Area: 7.7mn square feet

China Mobile's Hohhot Data Centre is the second-largest, also located in the Information Hub at Hohhot.
The Citadel Campus
Total Area: 7.2mn square feet

Located in northern Nevada, The Citadel Campus is the largest data centre in the world, owned by the global technology company Switch. It's powered by 100% renewable energy up to 650 megawatts (MW). The campus guarantees a latency of 4.5 milliseconds (ms) to Silicon Valley, 9 ms to Silicon Beach, and 7 ms to Las Vegas.
Essentially, hyperscale data centres take a specific approach to building and managing infrastructure, emphasizing stripped-down hardware, maximum disaggregation (components can be mixed and matched), modularity, automation, and other principles."