Who is DATA4? The European data centre operator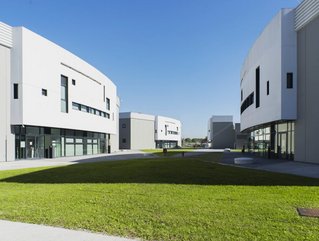 We profile DATA4, the European data centre operator and provider following its recent announcement to build a facility in Warsaw, Poland
Founded in 2006, DATA4 is a European data centre operator and investor located in Paris, France. The company finances, designs, builds and operates its own data centres to provide our customers with agile, high-performance, secure and environmentally-friendly data hosting solutions.
Its portfolio includes 22 data centres in France, Italy, Spain and Luxembourg with the potential for 41 facilities, and its infrastructure relies on high-quality design and a very diverse and scalable portfolio of services that adapt perfectly to fit customers' needs – from hosting a single rack to a dedicated building.
With 129 hectares and 209MW of resources, DATA4 has land reserves and power capacity that are unique in the European market, enabling us to support the growth of our customers, whether digital service providers, cloud operators or businesses.
The company operates with two core values in mind, which it calls its DNA, and driving its business and daily commitment to its customers, employees, suppliers and service providers.
DATA4 is led by CEO Olivier Micheli who assumed the role in November 2014. By his side is Chief Commercial Officer Adam Levine as well as Chief Financial Officer Dharman Sury and CTO Marie Chabanon.
DATA4's Warsaw data centre
The company has bought plots of land with a total are of around 4 hectares in Jawczyce for a new data centre facility, following an announcement by Micheli. DATA4 is planning to build three buildings on the plots of land totalling 15,000 sq m with 50MW of power. The first of these, according to the company, is to be built in the first quarter of next year.
In addition, Micheli also announced that the company plans to build "around 5 centres a year". DATA4 is looking to provide colocation services in Poland and make its servers available for all IT and computing needs to clients from large global corporations investing in Poland, but also to local companies. Its clients include companies from the financial sector, banks, media, energy, industry and public institutions.