Why is the European data centre market booming?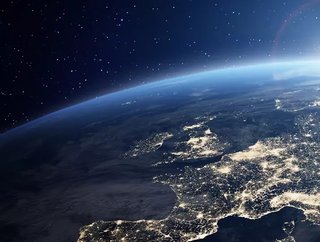 With the data centre market in Europe growing, we find out why this is the case by looking into some of the market's growth contributors.
According to a recent report by Technavio, the data centre market in Europe is expected to grow at a CAGR of 20% by 2025. To obtain a better understanding of why this is happening, we take a look at the factors contributing to the market's growth, such as the rise of the hyperscale market in Spain and data centre sustainability in the Nordics.
Spain's data centre market and the rise of hyperscale 
One reason for the growth in the European market stems from the growth of the Spanish data centre market. A report by ResearchAndMarkets found that the market is expected to grow at a CAGR of 5.4% during the 2021-2026 forecast period. While this may sound relatively small, the country is witnessing an increase in investments with organistions like AWS, Microsoft, and Google also raising capital. 
It is predicted that around nine data centre facilities are expected to be operational in the next two to three years. According to Uptime Institute, over 14 data centre facilities are certified Tier III in the country. The Spain data center market has also seen significant growth from an increase in hyperscale data center development and investment by cloud service providers. As well as this, the increasing internet penetration across Spain is creating lucrative opportunities for the players to grow and expand their business presence in the country.
Data centre sustainability in the Nordics
Data centre sustainability in the Nordics is another factor that is affecting the rate at which the European data centre market is growing. Sweden, in particular, has seen a positive impact on its data centre sustainability with Microsoft. 
The company has been carbon neutral since 2012, and its data centres in the Nordic country of Sweden are centered around being as sustainable as possible. Earlier this year, Microsoft President Brad Smith confirmed that, by the end of this year, the company will achieve its target of powering its data centres with 60% renewable energy, and will aim to reach 70% renewable energy by 2023, on the path to 100%.
Noelle Walsh, CVP, Cloud Operations & Innovation, Microsoft Corp, said: "We intend for our datacentres in Sweden to be among the most sustainably designed and operated in the world with the ultimate ambition of achieving zero-carbon operations. The datacentre design we're developing will further Microsoft's ongoing commitment to transition to a sustainable, low-carbon future."
It's evident that both the increase in Spain's data centre market combined with the rise in sustainability in the Nordics has driven the European data centre's market boom. While these are by no means the only contributors, they are a couple of the biggest, and the market will, without a doubt grow even more in the future.