Why is Singapore insisting on data centre efficiency?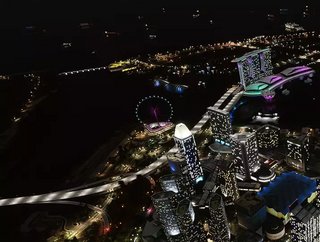 Singapore's Minister of Trade and Industry says the country "will be more selective" over new data centres, imposing new efficiency rules
Singapore has lifted its moratorium on new data centre projects but will "be more selective" over future facilities in the country as it imposes new measures to make them more efficient, according to a statement by Trade and Industry Minister, Gan Kim Yong. 
He claims that whilst data centres positively influence Singapore's growth, they must remain sustainable following the lifting of the moratorium. This means that the halt on new data centre developments in 2019 will now restart, only with government-imposed efficiency measures in place. 
Why is Singapore looking to make its data centres more efficient? 
Discussing the decision, Louis Chua, MP, a member of the Workers Party, said: "In particular, we seek to anchor data centres that are best in class in terms of resource efficiency, which can contribute towards Singapore's economic and strategic objectives." Singapore has also struggled to cope with its data centre demand due to its location making it the ideal data centre hub for the Asian market. 
However, it doesn't quite have the resources required to support meet this demand, in particular renewable energy and land. In addition, data centres in Singapore use around 7% of the country's electricity supply, despite it having a total generation capacity of 14,000MW. Currently, there are 70 data centres located across Singapore, totalling around 1,000MW of electricity. 
Due to natural gas providing around 96% of Singapore's electricity, data centre operators who relocate to the country are unable to meet the commitments to use renewable power, negatively affecting global warming.
Whilst there has been a data centre moratorium in place for the past two years, Singapore is currently exploring other ways of building data centres. These include seaborne data centres, a floating solar farm, and siting data centres at liquefied natural gas (LNG) plants.
Join global business leaders and sustainability experts who are taking meaningful action at Sustainability LIVE, being held at Tobacco Dock, London, 23-24 February 2022. Register your attendance today. Click here to discover more.