Yondr Group buys 270 acres in Northern Virginia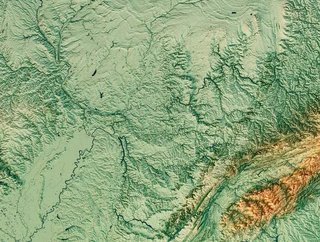 The 270 acres of land, spread throughout Loudoun and Prince William Counties, is expected to support the delivery of 500 MW of data centre capacity.
The Yondr Group is continuing its plan to expand its hyperscale data centre footprint across the US, Canada, and Central and South America, amounting to a cumulative investment of around $2bn. The first major phase of this project, Yondr revealed on June 2, will be focused in Northern Virginia - the US' "Data Centre Alley". 
Northern Virginia is currently the world's largest single market for data centre construction, with more than 1.2 GW of total leased data centre absorption to date, and approximately 240 MW of critical data centre capacity currently under construction. The market - despite higher levels of saturation than anywhere else in the world - is expected to grow by 13.8% this year alone. 
Yondr - in partnership with JK Land Holdings - is driving even more investment in the area, with the purchase of 270 acres of land throughout Loudoun and Prince William Counties. When fully developed, the land purchased by Yondr will be home to 500 MW of data centre capacity spread across multiple sites. 
"With our Americas expansion plan in full swing, being strategically located in Northern Virginia will allow our clients to access the country's largest data centre corridor," said Éanna Murphy, Senior Vice President of Operations, Americas at Yondr Group. "Our partnership with JK Land Holdings and support from both county governments will allow our clients to grow at scale in this metro." 
The land bought by Yondr is located in "close proximity" to the largest fibre and power transmission lines that pass through the state. 
"Demand for data centers continues to grow exponentially," said Chuck Kuhn, CEO, JK Land Holdings. He added that, by combining JK Holdings' expertise in real estate acquisitions and land management with Yondr's proven track record developing "state of the art data center facilities, we look forward to partnering to meet the nation's growing big data and cloud needs."
Yondr has announced that construction will begin immediately, and that the company expects to begin leasing capacity in Northern Virginia some time late next year. 
The company also, according to Yondr's Founder and Chief Development Officer, Pete Jones, has projects underway across the Americas, Europe, and APAC, including in London, Frankfurt, Berlin, Jakarta, Indonesia and in multiple cities in India. "The addition of Northern Virginia reinforces Yondr's commitment to deliver data centers across five continents by 2024," Jones added.