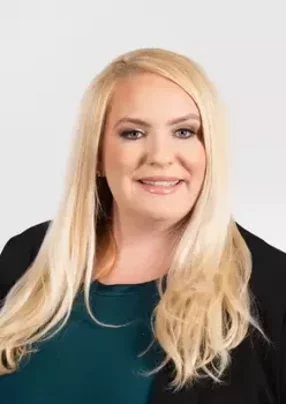 Brittany Miller
VP Design, Construction and Supply Chain, NTT Global Data Centres America
Miller is laying the foundations to inspire more women to follow a career in data centre construction as she embarks on her first project in Arizona
Brittany Miller is supporting the drive to see more women choose a career in construction. As the Vice President Design, Construction and Supply Chain at NTT Global Data Centres Americas, Miller inspires women with her public speaking and says "we're making strides but we do have a long way to go."
Since October 2020, Miller has been leading the team at NTT Global Data Centres Americas in engineering, construction and supply chain and has been focused on a new campus in Phoenix, Arizona. The 102-acre campus is taking shape in the form of NTT Phoenix PH1 - the first of seven planned multi-storey data centres on the site which has scalable capacity for clients.
Miller has been watching the construction of the campus with interest and is keen to encourage more women to follow a career within the construction industry - as her grandfather inspired her.
"Getting involved is the best advice I have for other females, there are multiple networks and groups in the construction industry," said Miller who points out there are organisations like the National Association of Women in Construction and Women in Mission Critical Operations (WIMCO) that are very effective.
"At NTT, we are focused on trying to get diverse talent. One example of this is in our costs controls group, we were able to hire 50% women. I
"Universities and community colleges offer construction management programs - I am an alumni of ASU Del Webb School of Construction. Also, people interested in construction don't always have to go to university as there are other aspects of the construction industry, which don't require a bachelor's degree. I believe mentorship, breaking cultural norms and intentionally reaching out will help to create a more diverse industry. We're making strides but we do have a long way to go."
Although Miller initially studied journalism she was inspired by her grandfather to switch courses to follow a career in construction and graduated from Arizona State University, W P Carey School of Business with an MBA in Engineering Construction Management.
"My family is in construction and I was inspired by my grandfather who owned his own construction company - so it wasn't foreign to me. I always had an interest in it, but it wasn't my first passion. However, once I started to work in construction I loved it and it really helped having those role models within my family to support me."
Prior to joining NTT, Miller spent four years leading teams in Microsoft's Cloud Operations and Innovation business unit, helping to meet the unique challenges of a rapidly growing global business. She was also responsible for supply chain development, sourcing, and execution for AMER infrastructure projects during her time at Microsoft and held multiple positions with Intel during her 10-year tenure.
Miller cites empathy and integrity as the most impactful leadership qualities needed to support a team - especially in light of the challenges posed by the pandemic.
"I think the last couple of years has been a challenging time both personally and professionally for people. You need to have empathy for employees and be accommodating to their needs but at the same time deliver the business results.
The other kind of key leadership quality for me is integrity. In construction and engineering there are always challenges, so it takes people working together as a team, and being truthful and honest with each other to work through those challenges.
Miller points out she has had many mentors throughout her career and has always taken the time to "watch and learn about how these leaders react to certain situations".
Read the full story HERE.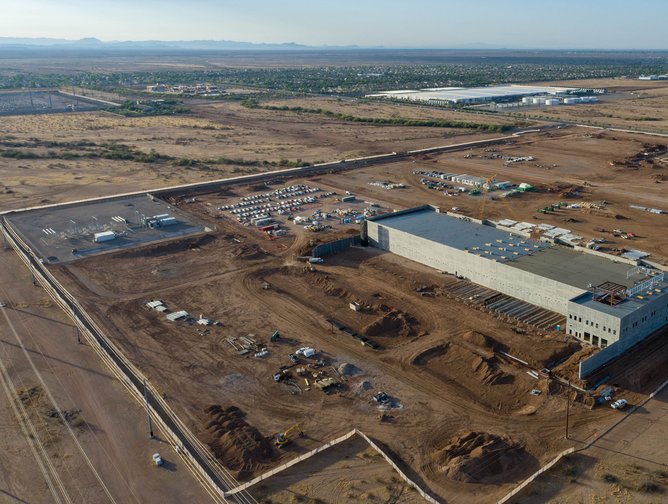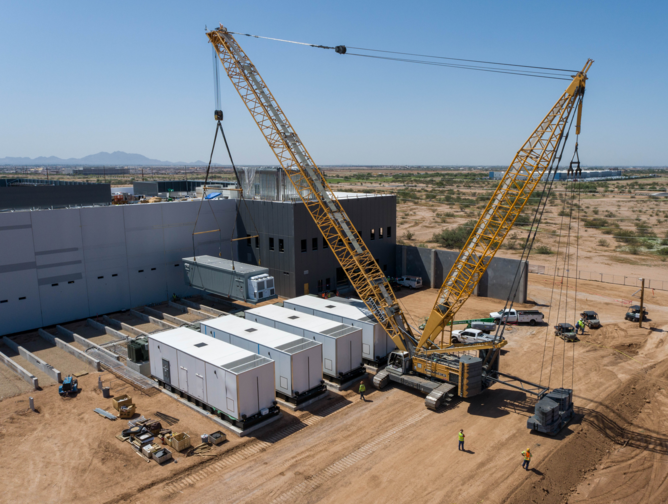 "Our ESG and DE&I programs are pivotal to ensuring that we not only strive to deliver excellence in data centre development and operations, but we also provide a welcoming and thriving work environment for our people along with developing strong connections with the communities in which we operate."