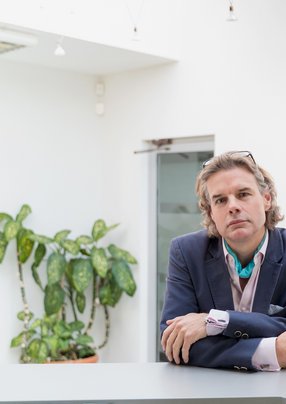 Chris Harper
Chief Commercial Officer of Neterra

Chris Harper, CCO of Neterra, discusses his experience in the data centre and telecommunications industries and how that has helped him in his role
As Chief Commercial Officer of Neterra Telecommunications, Chris Harper is responsible for Sales and Procurement. Described by Harper as his "unique selling point", he takes companies and people out of their comfort zone and into new markets. "For example, back in the late nineties, I took the Japanese company NEC into the Russian market and the central European states. I also took them into South Africa." Harper's role at NEC involved selling radio paging in Russia.
Following this, Harper began one of the founding members of telecommunications company Sprint International, now T-Mobile. "When Equant bought the assets of Sprint International, I came in to rebuild their international business from the ground up. I spent 14 years there, first of all running the European side of the business, before adding APAC and then Latin America and Canada," Harper said.
He then spent two and a half years bringing telecommunications firm Bell Canada to Europe. With offices both in Bulgaria and London, Harper has been working as Neterra's Chief Commercial Officer for just over six months. He joined Neterra to grow its international business and he has noted that the company is on track to achieve 80% of its target for 2022.
Trust is an essential trait of an aspiring leader, explains Harper. "People have to trust you, and you have to trust them - that's the most important thing. Everyone at Neterra wants to work hard and they want to do what they do. Yes, it's hard work, but we have fun doing it."
Harper admires Richard Branson, the founder of Virgin. "I've met Richard a number of times and he certainly brings in the right people to do the job and leads from the front. So I love him from that perspective," he said.
Neterra is a global connectivity and telecommunications solutions provider offering a range of products in the telecoms, IT, and data centre industries. These include NetIX, an internet exchange platform and its four Sofia data centre facilities storing data for customers in Bulgaria.
The telecom provider was founded in 1996 by Neven Dilkov and has a presence in the European, APAC, and Latin American markets. Its leadership team includes Non-Executive Director and Member of the Board George Szlosarek, Chief Financial Officer Mariyan Rangelov, Chief Marketing and PR Officer, Maya Kalcheva and Chief Commercial Officer Chris Harper.
Read the full story HERE.
Colocation hall in Neterra's SDC: Sofia Data Center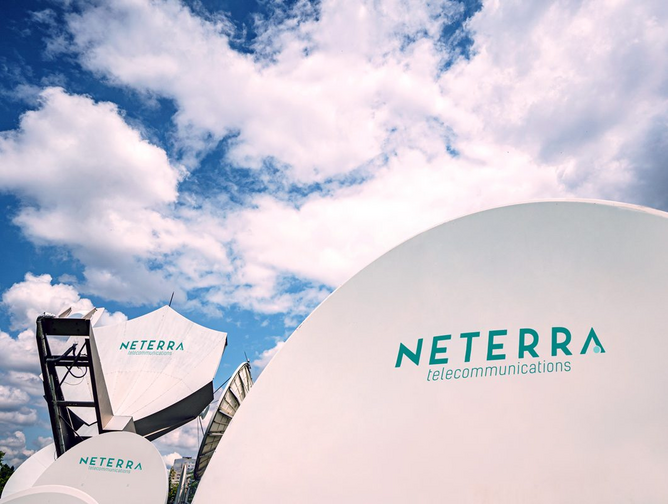 Sofia Teleport: satelite antenna field next to Sofia Data Center
"When they sign an agreement with us, our customers have secured an avenue to grow for decades, and we assume a strong long-term expansion capacity commitment while giving them the comfort of growing in the same location, with a trusted partner"