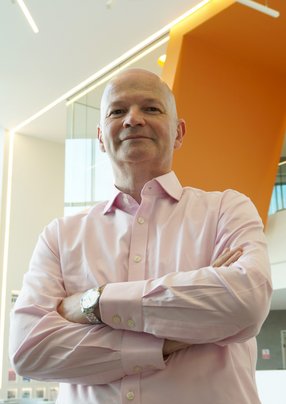 David Craig

Advocating the need for innovation, holistic mindsets, and sustainability, David Craig is cementing Iceotope's reputation as a cooling solutions pioneer
Iceotope is a provider of precision immersion cooling technologies for data centre sites spanning everything from hyperscale to the edge.
These high-performance cooling solutions are designed to be entirely holistic, while offering an infinitely more scalable and sustainable solution to conventional air cooling methods.
Helping data centres across the globe meet the pace of change is David Craig, the CEO of Iceotope.
From Storeman to CEO
Craig has been in the technology industry for most of his working life. But his career began with a slightly different route than that of the majority of CEOs.
Starting as a Storeman in an electronics company, he worked his way up, entering the procurement department as a technology buyer, before then being headhunted by IBM – a career feat that not many can attest to having experienced.
After numerous global leadership roles, Craig joined Iceotope as their Executive Chairman and was later invited to take on the CEO role.
For Craig, a key driver in his diverse and global career has been, quite simply, his keen interest in learning.
"I like to build things and be constantly learning. And, when I talk about building a valuable business, I don't necessarily even just mean worth a lot of money. I think the opportunity to genuinely change the whole environmental impact of our industry, and beyond, is really huge."
"Part of it is definitely leaving the world in a better place than when you arrived in it. And, ultimately, I actually quite like making decisions that matter."
Readily scalable, holistic solutions - the competitive edge of immersion cooling
Craig describes how one of his role's biggest challenges is keeping a consistent company culture.
"Too many startups make the mistake of having one or two brilliant people. It's like having a football team with an amazing striker, but everybody else is almost just there to feed them."
Building a strong and scalable organisation not only helps data centres to future-proof against market challenges, but it also addresses the industry's developing talent shortage.
"Many of our senior team today are people who were there at the start; they've continued to progress and grow with us. This is really important in attracting really strong talent."
Externally, Craig's role requires building technologies that can be easily adopted, offering proven solutions to ESG and scalability demands.
"In an emerging market – particularly where the existing technologies have had billions of dollars invested in them and 40 years of value engineering – the challenge is bringing new technology into that space, while affirming the decisions that customers made in the past, thereby easing the path to adoption."
In Craig's words, Iceotope's competitive difference lies in the fact that it set out to understand the customer's problem and create a solution that fits.
"Fundamentally, what we have done is deliver a scalable, serviceable, deployable solution in which being able to retrofit and scale down to one, as well as up to many, means that the customer doesn't have to go for this 'all or nothing' type of approach."
As such, for Craig, the key value that Iceotope creates lies in its holistic solution.
"It's very easy in an industry like this to go off and design a clever thing but then have it turn out to be the wrong shape or size, meaning that the customer's got to change way, way too much."
"And, if you think about using liquids in a data centre, that's enough of a challenge for anybody. So everything else needs to be a pretty much zero-barrier-to-entry approach."


Read the full story HERE.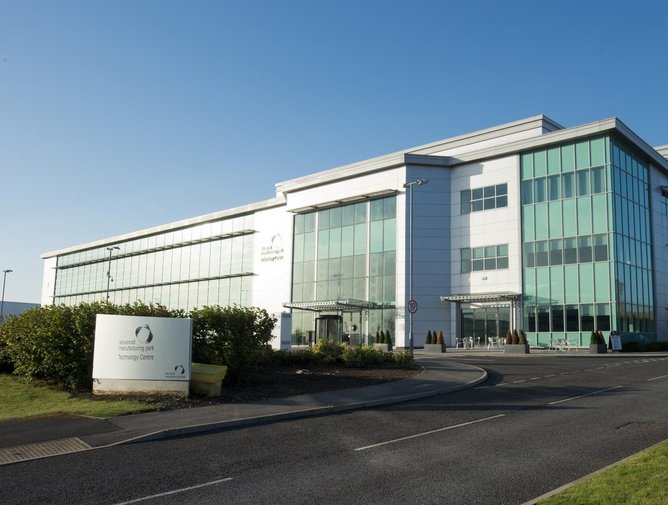 Iceotope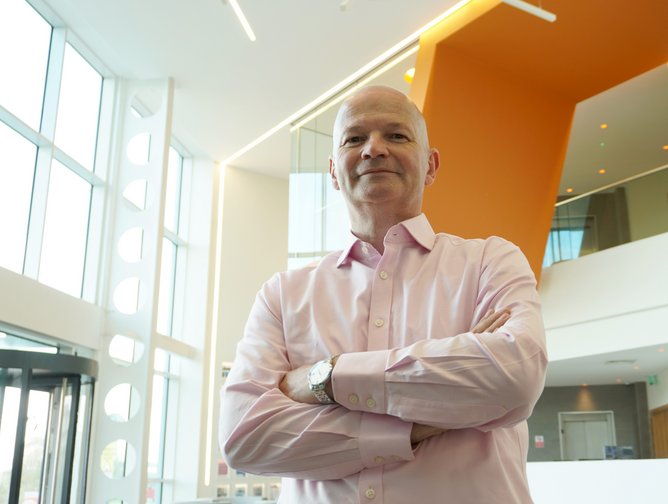 David Craig
"When they sign an agreement with us, our customers have secured an avenue to grow for decades, and we assume a strong long-term expansion capacity commitment while giving them the comfort of growing in the same location, with a trusted partner"