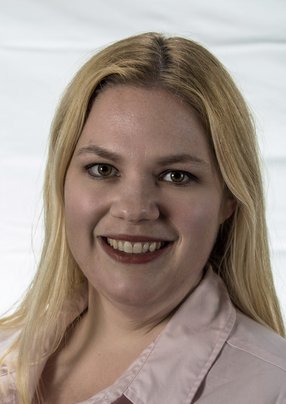 Interview with Dr Kelley Mullick
Dr Mullick shares some highlights from her career and looks ahead to the future in her new role at Iceotope
Hi Dr Mullick, please introduce yourself and your role?
"I'm Dr Kelley Mullick, and I am the Vice President of Technology Advancement and Alliances at Iceotope Technologies. I am responsible for spearheading the advancement of technology initiatives and fostering strategic alliances with leading Original Equipment Manufacturers (OEMs) and technology partners.
"As a dynamic and results-oriented systems engineer, my primary focus is to drive the evolution of Iceotope's liquid cooling technology, ensuring its continued innovation and relevance in a rapidly evolving industry landscape."
Tell us about your education and career path.
"I have a diverse educational background that has contributed to my success in the technology industry. I completed my BSc in Chemistry and Biology from Walsh University, followed by an MSc in Chemical Engineering from the University of Akron. I further pursued my passion for Chemical Engineering by obtaining a PhD in the same field from Ohio State University.
"I started my career in product sustainability, and I always seem to come back to sustainability and environmental engineering. Prior to joining Iceotope, I worked at Intel Corporation in Product Management and Strategy for the Datacenter and AI Group. Alongside an incredible team at Intel, I helped solve one of the barriers to broad adoption by developing a strategy for the first immersion cooling warranty announced at the 2022 Open Compute Project."
How did you get into this industry?
"I have always been fascinated by the application of science and engineering principles to solve complex challenges, and sustainable engineering is also a passion of mine.
"While my focus now is on liquid cooling, my broader technology background is very diverse and some of my proudest achievements to date include securing two patents while at Intel – one that involved architecting a software system to create a new revenue stream for the solutions group at Intel, and another on workload optimisation and pairing technologies together delivering improved latency for cloud microservices workloads.
"At Intel, I also gained extensive experience and expertise in immersion and cold plate liquid cooling. When I came across Iceotope's technology, I saw its potential to revolutionise the industry and address the growing need for sustainable and efficient cooling solutions."
How important is it to you - and your colleagues - that there is a focus in the data centre industry on sustainability?
"Sustainability is of utmost importance to me and my colleagues at Iceotope. The data centre industry plays a significant role in global energy consumption and environmental impact. As the demand for computing power continues to rise, it is crucial to address the associated challenges, such as energy waste, inefficiencies, and carbon emissions.
"At Iceotope, we are committed to developing precision liquid cooling solutions that are not only highly efficient but also environmentally friendly. Our goal is to enable data centres to operate with greater cooling efficiency, reliability and sustainability. Sustainability is not just a buzzword for us; it is a guiding principle in everything we do."
Talk to us about your passion for creating a more diverse workforce and making entry into the industry more accessible for those from underrepresented/marginalised backgrounds?
"Creating a more diverse workforce and promoting inclusivity are causes that I am deeply passionate about. I have witnessed the underrepresentation of women and other marginalised groups in the technology industry. This lack of diversity not only hinders individual opportunities but also limits the potential for innovation and progress.
"I have invested my personal time in creating content to promote greater equality in the workforce and make entry into the industry more accessible for those facing barriers. More than 3,000 women have attended a training I created about gaining and displaying confidence in their professional careers. I'm also a proud cofounder of the Portland chapter of UPWARD, a global networking organisation accelerating the advancement of executive women.
"I want to change the metrics we see for women in technology. For upwards of 25 years, women have represented approximately 20% of engineering graduates, however, we represent about 50% of the general population. I want to see those barriers broken and foster technology talent in girls from a young age."
What do you think the next 12 months hold for you and Iceotope?
"As the market increasingly recognises the importance of liquid cooling technology for addressing the challenges of data centre efficiency and sustainability, Iceotope is well-positioned to lead the way.
"My focus will be on driving technology advancement and building strategic alliances with OEMs and technology partners. We will continue to innovate and refine our patented chassis-level precision liquid cooling solutions, offering significant reductions in water consumption, power usage, and carbon emissions.
"By delivering these benefits, we can contribute to the achievement of net-zero emission goals by the data centre industry. It's a rewarding feeling to be in a career I love with a tangible opportunity to make a difference for the planet."
"When they sign an agreement with us, our customers have secured an avenue to grow for decades, and we assume a strong long-term expansion capacity commitment while giving them the comfort of growing in the same location, with a trusted partner"