Manabu Takagi
General Manager of Global Data Center Business, KDDI Telehouse

Manabu Takagi of KDDI Telehouse talks about the growing Thai market & how Carrier-Neutral Data Centres solve restrictiveness of traditional data services
"Imagine that you live in a city where you could enjoy all of your daily activities and entertainment in one place without going out of town, such as shopping mall or amusement park The concept of a carrier neutral data centre (DC) is the same," says Manabu Takagi, General Manager of KDDI Telehouse.
Carrier Neutral DCs are a newer breed of DC architecture that resolve connectivity issues transpiring from being attached to more conventional Data centres.
"With multiple connectivity partners located in a carrier-neutral DC, customers can obtain all the connectivity services they need, such as internet services, from service providers within the DC. They also benefit from low latency, greater efficiency and reliability, and greater flexibility that the DC environment can offer," he says.
Data centres that are 'carrier-biased' can leave their users restricted to a single connectivity service, having to venture out of their remote digital villages to access their limited digital services, which can be inconvenient, costly and even risky.
KDDI Telehouse solves this problem by allowing its clients the freedom to quickly shift between the multiple services available to their customers within their carrier neutral network.
"Moreover," says Manabu Takagi, "carrier-neutral DCs can increase speed to market by enabling connections to providers quickly and creating strategic networks with customers to improve their service offerings. Customers can therefore enjoy the rich connectivity and flourish in this DC 'city'."
Sustaining DCCI operation and expansion through Sustainability
Describing KDDI Telehouse's approach to sustainability, he says: "We understand that sustainability - and especially achieving carbon neutrality - is a major initiative for our customers and the data centre market as a whole. As an initiative, KDDI Telehouse have committed to becoming carbon neutral by 2050 and we're working on achieving 50% by 2030 against a 2019 baseline."
In order to implement actionable steps, KDDI Telehouse has departmentalised the process, thereby creating measurable systems and organisational feedback loops to achieve these goals.
"Achieving carbon neutrality is a key business challenge and opportunity that KDDI Telehouse is striving to achieve. One of the main steps that we have taken is to create a "Sustainability Management Department" in April this year, which will focus on sustainability measures for the entire group including carbon neutrality,"' Takagi says.
Telehouse has already made significant strides towards achieving these targets with 70% of its energy resources being converted into renewable energy.
Preparing for entry into the Thailand Market
KDDI Telehouse have also just announced their entry into the Thailand market.
KDDI Telehouse has leased a plot in Rama IX, central Bangkok, to leverage the connectivity network of local carriers for its KDDI Telehouse Bangkok facility, the location of which is close to Thailand's financial district.
Planning has already begun on the three-story facility, with the initial phase targeted to be completed by Q2 2023.
This facility will provide 4MW of IT power over 32,000 square metres of space when complete. KDDI Telehouse has taken full equity ownership of its enterprise in Thailand, where the business is 100% owned by KDDI Telehouse , including its subsidiary in Singapore and Thailand.
"We firmly believe that the timing is right to enter Thailand," Takagi says. "While many datacenter operators have ambitious plans to build large, wholesale facilities around APAC (the Asia-Pacific region), KDDI Telehouse intends to offer a well-connected, carrier neutral data centre on an international scale."
Thailand is historically a tourism and manufacturing hub. This means that Bangkok has not really featured in the data centre market until recently, when accelerated digitalisation in the wake of the pandemic has brought cloud providers' attention to the market and highlighted its potential.
Although US hyperscalers have not clearly indicated plans to set up cloud regions in Southeast Asia, KDDI Telehouse's interconnection services may well boost the market's attractiveness to international cloud providers and to other firms that are only just noticing the market's potential.
Read the full story HERE.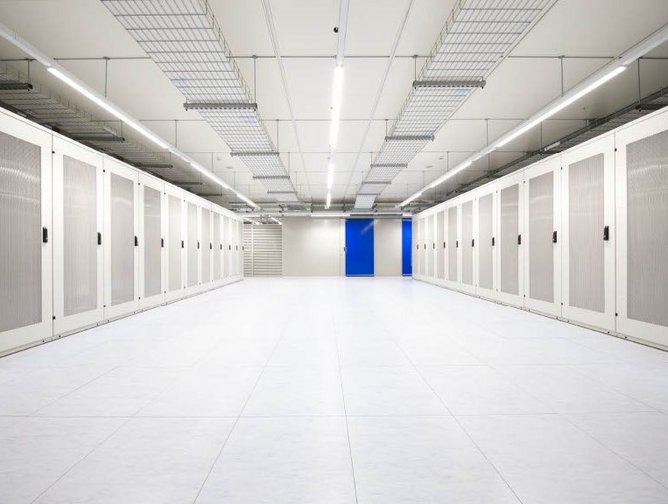 Data Centre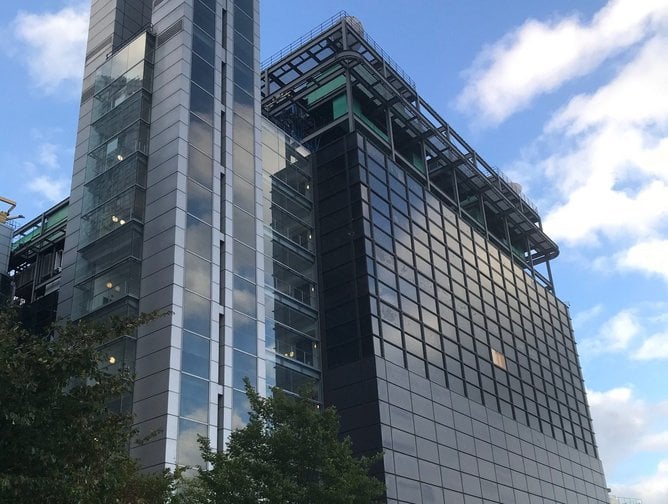 KDDI Telehouse building
"Our ESG and DE&I programs are pivotal to ensuring that we not only strive to deliver excellence in data centre development and operations, but we also provide a welcoming and thriving work environment for our people along with developing strong connections with the communities in which we operate."