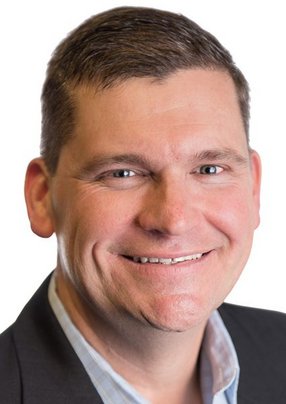 Rob McKernan
Senior Vice President of Secure Power and Data Centre division for Europe, Schneider Electric

Rob McKernan is SVP of Schneider Electric's Secure Power Division in Europe, leading the companies data centre sustainability efforts across the region
Rob McKernan is fast approaching his 16th year at the French multinational Schneider Electric, which focuses on efficient and sustainable energy and automation services.
Schneider Electric has just ranked number one on Sustainability Magazine's Top 100 Companies list, hot on the heels of being named 'The World's Most Sustainable Company' by Canadian media research firm Corporate Knights in January 2021.
In 2021, it also made the Financial Times ranking as a Top 50 Diversity leader for the second year running, the Bloomberg Gender-Equality Index for a fourth year, FORTUNE's 'World's Most Admired Companies' and Forbes' list of America's 'Best Employers for Diversity'.
We asked Rob McKernan, Senior Vice President of its Secure Power Division for Europe, how Schneider had achieved this. His answer: "Sustainability has been at the core of our strategic decision-making for some time." A conversation with him, therefore, would lead us to talk about the present and future of sustainability and efficiency for data centres.
McKernan, who held the same portfolio for North and South America before moving to Paris five years ago, has been leading the companies' data centre sustainability efforts in Europe. He says the awards are "testament to what our ethos is. We want to help customers make the most of their energy and resources, so we've been talking to them about efficiency, reliability, and sustainability through digitisation and electrification. It's not something new to us in 2022, it's been part of our culture for many, many years."
McKernan joined the company with its acquisition of American Power Conversion (APC) in 2007. Since then, he has led their charge into the data centre business from its previous position as a pan-vertical physical infrastructure solutions provider. Other acquisitions, including recent ones focused on green tech management platform capabilities, have been defined by the idea of a comprehensive sustainability package.
"We see this, the data centre of the future, continuing to evolve, to be sustainable, efficient, resilient, and adaptive," says McKernan. "It's really interesting when we bring our partners into the fold, whether it's inside a data centre or a building or [as] part of our ecosystem, there's a lot of additional value that we can provide."
"Looking at the data centre industry from a sustainability perspective has been quite a natural evolution," says McKernan. "I think we were starting to do that even before we were using the word sustainability in many ways! In Europe we're having conversations around carbon neutrality, around the removal of gas (SF6), and the issue of water usage. By focusing on what the industry's looking to do here, which is to reach net-zero emissions by 2030, we can help operators plan and reach their aggressive CO2 reduction targets."
McKernan is a keen advocate of Schneider Electric's first-of-a-kind Sustainability Framework, which allows for the tracking and reporting of standardised sustainability metrics - helping internal collaboration to be more effective in achieving company-wide targets and increasing transparency for external stakeholders like customers and regulators.
"Last year I was on a panel with a couple of key industry leaders and we were talking about each of our companies' focus on sustainability. You quickly realise that everyone is going about this a little bit differently, everyone is trying to measure what it means," says McKernan. "We felt that one of the key challenges is that we've never really had a standard set of environmental metrics, that we can report on both here in Europe and really throughout the globe…What are they today or what should they be today?"
The Schneider Electric framework was created by a team of ESG experts, sustainability consultants, data centre scientists and solution architects to help operators who are at the Beginning, Advanced or Leading stages of their sustainability journey, reduce their environmental impact.
It includes 23 key metrics for standardised reporting and recommends operators utilise holistic environmental strategies, which means being inclusive of five key areas of environmental impact such as Energy, GHG emissions, Water, Waste, Land and biodiversity.
"At Schneider Electric, we realise a lot of companies are either not measuring their environmental footprint or really don't know how to," says McKernan. "So, by empowering the industry, we can really help it to standardise the way it reports and reduce its environmental impact."
Read the full story HERE.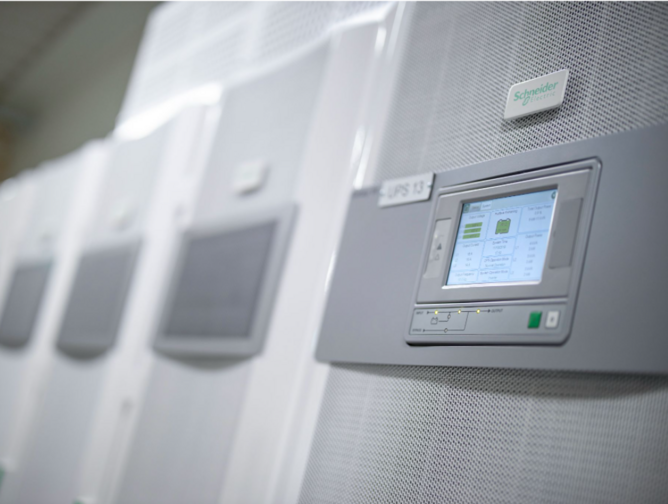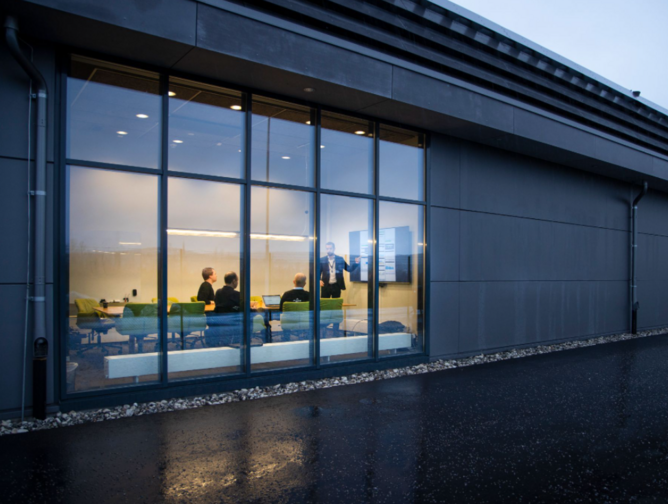 "Our ESG and DE&I programs are pivotal to ensuring that we not only strive to deliver excellence in data centre development and operations, but we also provide a welcoming and thriving work environment for our people along with developing strong connections with the communities in which we operate."