ABB: the four data centre trends to watch in 2021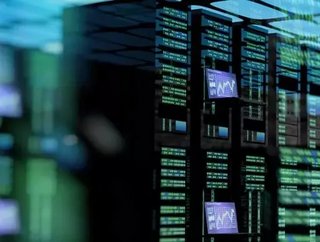 Brian Johnson, Global Data Center Leader at ABB, shares his predictions for the 2021 data centre sector...
As the world moved online, 2020 saw an unprecedented demand for data particularly in the early part of the year. 
Figures from OpenVault showed that data usage increased by almost 50% by the end of Q1 2020 when compared to the same period in 2019 and, according to Infinera, on April 4th 2020, 50,000 years' worth of media was live-streamed in the US alone. 
So, while we hope for a brighter 2021, it is difficult to see our appetite for data decreasing as greater connectivity brought about by advances in 5G - including the launch of new 5G compatible devices like the iPhone 12 - and greater use of Artificial Intelligence and machine learning, continues.  
With this in mind, what will be the key trends to look out for in today's data hungry world, as computationally-intensive applications such as video on demand, autonomous vehicles and advanced 5G technology continue to grow in popularity?
Keeping data secure is now more important than ever
We are now totally reliant on data centres, so when cyber-attacks happen, the impact can be significant. A decade ago, data centres focused exclusively on securing their physical perimeter and the data they stored and managed. Today, the data centre cyber security landscape is diverse – and 2020 has brought even more challenges, with figures showing that the Covid-19 pandemic has been blamed for a 238% rise in attacks on banks, and a 600% increase in phishing attempts since the end of February. So, what was sensible then is now alarmingly insufficient.
To operate dependably and efficiently, data centres require their electric infrastructure, as
well as building automation and industrial control systems that manage this infrastructure, to deliver an uninterrupted power supply. However, while the integration of operational technology with information technology leads to greater reliability, control and enhanced performance, in some cases – if not managed properly – it can expose the data centre to cyber threats. 
The upswing in intense and diverse cyber threats, require networks, servers, data and perimeters to be secure. At ABB, we recognise that "security" means much more than protection against cybercrime: certainly, connections need to be safe, but the value of that data should also be protected. Customers should not be required to forfeit safety, value, or control to realise the benefits of digitisation. Therefore, we design our products, systems, and solutions with a multi-layered approach to cybersecurity, from the smallest component to multi-million-point industrial automation systems. 
Sustainable progress will be crucial to meet carbon reduction targets
When ABB entered the data centre sector over 25 years ago, major factors driving the market were uptime and reliability. Shortly after, concerns about energy demand soon emerged. From 2007 onwards, there were claims that the industry was becoming an insatiable energy eater, but fortunately, solutions continue to be developed to help data centres manage their energy consumption more effectively. 
Adopting a life-cycle carbon footprint approach means that already, we are moving away from a purely return-on-investment mindset to a culture of incremental efficiency and a Six-Sigma type commitment to driving down waste.
Key to this is looking at fairly simple techniques, such as running data centres at higher temperatures, using virtualisation to cut down on the number of underutilised servers, improving the efficiency of modern UPS, and the use of frequency drives vs dampers to control fan loads.
Other factors that have contributed to keeping data centre power demand in check include servers, storage devices and infrastructures becoming steadily more efficient. The industry has also benefited from the trend toward larger and more efficient cloud and hyperscale centres, which consume proportionally much less energy for cooling compared to smaller data centres and represent a steadily growing proportion of all data traffic. 
At ABB, we are committed to helping data centre operators make every watt count by providing products and solutions that deliver tangible results such as extensions, upgrades and retrofits to enhance existing apparatus with the latest technologies to increase performance, productivity and operating efficiency. ABB also provides the latest in digital technology, allowing the customer more insights into the health of existing assets. 
5G will drive demand for data
As we replace traditional wire set-ups with 5G mobile networks, there are several industries where we expect to see the most growth, including transport, content delivery networks, telecommunications and healthcare, and particularly in smart buildings, where 5G is enabling occupants to improve their health and quality of life.
We will also see 5G used in connected-car technology to minimise traffic jams and reduce emissions whilst improving safety, and in industrial manufacturing and factory environments, where it will facilitate safety and efficiency improvements with faster access to data. This will enable better decision-making, improved efficiency and greater reliability through the production cycle.
Therefore, as the strain on the network increases, data centres will need to respond.
For example, 5G will impact on how data centres are designed. We're heading away from a 'data centre fortress' approach to a more propagated approach, a 'fleet' rather than an 'ocean liner'. The 'fleet' will still need to be operated and steered as one, which requires a great deal of autonomy and automation. It will also be vital that every member of the data centre 'fleet' can 'talk' to each other, instead of having to go back to central command each time. This makes peer-to-peer connection key as well as the ability to isolate faults between them.
Today's data centres are often over-provisioned, so it's likely we'll see a 'lightening up' of the infrastructure and also a smarter use of power. We may even see data centres going back to a system where remote sites are used for archival storage as they no longer require the most high-performance compute, whereas sites that require an immediate reaction, such as weather forecasting or traffic systems, will need a higher performance facility.
The need for speed will be crucial
With the data centre construction market predicted to grow by US$31.7bn during 2020-2024 – and given current and projected data demand levels - it is likely that we will see increasing demand for more agile operations tailored to specific needs and the evolution of system design.  
In a market once dominated by purpose-built on-premise enterprise data centres, we have seen a marked shift to off-premise colocation and cloud data centres, largely driven by the financial benefits of renting versus owning and higher levels of reliability. With a global spend of US$38bn on colocation services predicted by 2023 and multi-tenant data centres experiencing 5% growth, this is a trend that is set to continue.
In response to increasing demand for speed, we will still see a growth in pre-engineered solutions. These packaged solutions ensure safe, secure and continuous operation in a rapidly evolving data centre landscape.
With limited site-work and smooth start up processes, they offer flexibility, scalability and cost-effectiveness to ensure a short and effective startup, along with operative reliability and maintainability.
The year ahead
As a result of our ever-increasing thirst for data, 2020 saw a real maturing of the data centre landscape. It has grown from an 'IT support system' to an on-demand scalable service that enables economies to keep working and families to stay connected. However, this increase in connectivity and the expected growth in 5G and IoT devices will inevitably bring new challenges.  
In this 'decade of data' data centres will need to be secure, safe and sustainable and designed in a future-proof way to allow them to adapt to the increasing levels of digitalisation. As mission-critical pieces of infrastructure, these are not options – they are necessities.
Brian Johnson is the globa l data centre lead at internationally recognised power, robotics, automation and digital infrastructure company ABB. His insights also appear all over the upcoming February issue of Data Centre Magazine. Click the link below to check out the latest issue for more insights.