Alibaba to set up data centres in South Korea, Thailand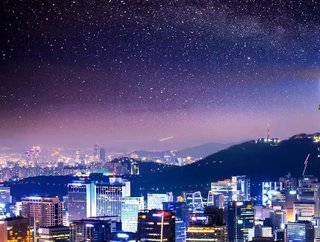 Alibaba Cloud is expanding its APAC footprint by setting up data centres in South Korea and Thailand in 2022. 
The booming APAC cloud industry continues to attract investment from the sector's biggest players. Chinese cloud giant Alibaba Cloud has announced its latest expansion projects targeting what the company views to be key markets. 
During 2022, Alibaba Cloud has revealed that it plans to set up two new data centres, one in South Korea and one in Thailand to "assist local enterprises in their digital innovation journey." 
Alibaba Cloud's entry into the South Korean and Thai markets is being accompanied by a suite of new offerings, from the fourth generation of its ApsaraCompute Shenlong Architecture (which supports more data intensive cloud-based applications through large scale Remote Direct Memory Access networking capability with a latency as low as 5 microseconds) to new sustainability focused energy saving solutions for corporate customers. 
The company has also launched some solutions aimed at supporting enterprises looking to transition to hybrid cloud models. Alibaba Cloud has launched "a new database platform DBStack (based on Kubernetes) that can bring cloud native database systems to enterprises' on-premise environments," which it hopes to use to increase security and on-premises convenience for companies that "are not ready to migrate fully onto public cloud." 
"As one of the world's top three cloud service providers, we are committed to bringing our world-class, hyper-scale cloud infrastructure to South Korea and Thailand, so that we can support local businesses to be at the forefront of digital transformation," said Selina Yuan, General Manager of International Business, Alibaba Cloud Intelligence, in a statement to the press on Tuesday.  
Yuan added: "With our business insight serving global customers in multiple key industries from retail to finance, logistics and manufacturing, we believe we can support local customers in South Korea and Thailand to meet their digitalisation needs from both a technology and services perspective." 
Despite ongoing chip shortages and their impact on hardware manufacturing supply chains, Alibaba Cloud seems determined to continue expanding its data centre business aggressively throughout the region. Earlier this week, the company unveiled its own "breakthrough server chip", a self-developed processor for its rapidly expanding cloud computing unit. By potentially freeing Alibaba's hyperscale cloud data centres from their current reliance on US chipmakers like Intel and Qualcomm, it could mark the beginning of an even greater acceleration of its cloud operations throughout APAC and beyond.