Batelco spins up Bahrain's largest enterprise data centre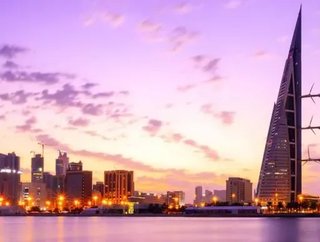 Bahrain's largest telecom operator has officially launched a new 12,236 square metre enterprise data centre in the town of Hamala...
The Kingdom of Bahrain's largest telecom operator, Batelco, announced the opening of its third data centre in the country over the weekend.
Located in the small town of Hamala - also home to Batelco's headquarters - the new data centre has a physical footprint of 12,236 square metres and a total IT capacity of 12.7 MW delivered through 250 cabinets, making it the largest enterprise data centre in the Kingdom to date. 
The facility has reportedly obtained Tier III certification from the Uptime Institute. 
"The establishment of a reliable and certified data centre is part of the company's efforts to provide world-class facilities and keep up-to-date with the latest developments, especially in the field of data management and security," said Batelco's chairman, Shaikh Abdulla bin Khalifa Al Khalifa at the inauguration event. 
"I would like to confirm that Batelco is continuously developing the services provided to citizens, residents and the business sector, in line with the Fifth National Telecommunications Plan, and the vision of our wise leadership to achieve Bahrain's Economic Vision 2030, especially in the field of the digital economy." 
Bahrain's Fifth Telecommunications Plan is an ongoing initiative by the country's government to deliver on key target metrics in the field of ICT. 
The country's digital economy is rapidly advancing. The launch of Batelco's new data centre comes hot on the heels of the Kingdom being the first MENA country to , with Batelco's network covering more than half of the island nation - some dead zones remain in the south, although they're covered by Batelco's 4G capabilities. 
Bahrain's more liberal culture - compared with its neighbours in the Gulf, has made it an attractive investment location for western tech firms, who use it as a base of operations in the region. 
In 2019, Amazon Web Services opened its first MENA cloud region in Bahrain - although the company had already built an Edge network in the UAE - along with the country's first hyperscale data centre to support its public cloud needs. 
"The telecommunication sector is a key pillar in the success and prosperity of Bahrain's economy, particularly the digital economy," commented Bahrain's Minister of Transportation and Telecommunications, H.E. Engineer Kamal Bin Ahmed Mohammed.
"I am pleased to witness the recent remarkable developments in the telecommunication and Information technology sector, which is reflected in the development of mobile services such as the launch of 5G and broadband services, as well as digital solutions related to cloud computing, the Internet of Things and data centres, and these are all indicators of very positive progress in the Kingdom's digital economy."