Bitcoin: Ukraine's nuclear option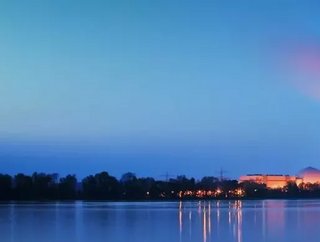 The Ukrainian government is planning to build a massive data centre cluster next to a nuclear power plant in order to store state secrets and mine Bitco...
The value of a single Bitcoin has skyrocketed over the past year, with some experts believing that the world's first cryptocurrency will hit .
Your average amateur miner doesn't have the necessary computing power at their disposal these days to get any kind of reasonable return on the Bitcoin that's still out there. There are only 21mn Bitcoins that can ever be mined, and it's currently estimated that around 18.5mn have already entered the market. 
However, at today's price of $33,685.30, the remaining 2.5mn Bitcoins left unclaimed represent a prize in excess of $84.2bn. That's more than enough incentive for those with the necessary resources to go after them. 
To mine Bitcoin and turn a profit, you need an insane amount of computing power, and therefore a whole load of electricity. 
One such entity might well be the government of Ukraine. 
Nuclear-powered Bitcoin mining
Over the weekend, Ukraine's state-owned electric utility, Eneroatom, announced plans to build a cluster of exa-scale data centres immediately bordering some of the country's nuclear power plants. In addition to potentially mining $84bn worth of Bitcoin, the data centres would also supposedly be used to store sensitive data for the state.  
Official tenders submitted in December call for the construction of one of these facilities near Rivne Nuclear Power Plant in the town of Varash. Ukranian construction company Ukrenergobudproek was reportedly the only bidder, and undergo the project for around $317,000. The building is expected to be completed around August of 2022. 
Sources in the government have suggested the facilities will have a power draw of somewhere between 250MW and 500MW, which would make this one of the largest single data centre construction projects in history, and easily the biggest state-owned crypto-mining operation ever. In total, Eneroatom has stated that total energy consumption across all its planned mining facilities could be as high as 2-3GW. 
For context, the entire Amsterdam data centre market has an estimated capacity of just over 1.6GW, and the bolt of lightning that sent Marty McFly back to the future coughed up a measly 1.21GW. 
In the summer of 2020, Eneroatom announced that it had signed an MoU with a Ukrianian company called H2 LLC, about which very little information is available. However, details have emerged that H2 has been engaged to build a $700mn data centre in the vicinity of the Zaporizhzhia Nuclear Power Plant, Europe's largest facility of its kind. 
Ukraine has four nuclear power plants in total. In October of last year, Eneroatom reportedly also signed another MoU with Dutch crypto mining company Bitfury, to operate data centres near each of them. 
This is the beginning of a large and complex work, which will allow solving some strategic tasks both for Energoatom and for Ukraine as a state," said a spokesperson at the time. 
Regardless of whether the Ukranian government manages to pull off what could be the biggest state-sponsored digital infrastructure project in history, or whether it can get the facilities up and running in time to actually mine the world's remaining supply of Bitcoin down to the bedrock, adding up to 3GW of data centre capacity to the country can only bode well in the long term for Ukraine's status as a digital hub in Eastern Europe. 
That is, provided all goes smoothly, given the fact the country's civil war is still raging just a few short kilometres from the construction site in Rivne.