CIA selects multiple cloud providers for C2E contract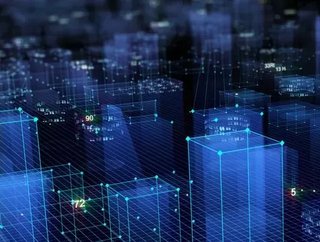 In contrast to the DoD's JEDI project, the CIA has awarded its C2E contract to multiple vendors, including Microsoft, AWS, Oracle, Google and IBM...
The US Central Intelligence Agency (CIA) has awarded its Commercial Cloud Enterprise (C2E) contract to five of the biggest players in the cloud services industry.
, Amazon Web Services (AWS), Google, Microsoft, Oracle and IBM will all play a role in fulfilling the cloud computing needs of the CIA and the US' 16 other intelligence agencies. 
Going forward, the five companies will reportedly compete to fulfil specific task force orders. According to documents released by the agency last year, the combined value of the contracts could be in the realm of of dollars over the next 15 years. The C2E program will see the participating companies bid against one another to provide "foundational cloud services", including infrastructure, platform and software-as-a-service capabilities, as well as professional services. 
"We are excited to work with the multiple industry partners awarded the intelligence community Commercial Cloud Enterprise (C2E) Cloud Service Provider contract and look forward to utilising, alongside our intelligence colleagues, the expanded cloud capabilities resulting from this diversified partnership," said CIA spokeswoman Nicole de Haay in an interview with Nextgov last week. 
The C2E's multi-vendor approach has been hailed as an improvement over the Department of Defence's (DoD) single-vendor JEDI initiative. The Pentagon's cloud transformation project has been on the works for almost three years, mired in legal and regulatory issues. The $10bn contract was in October of last year, but legal challenges from AWS - claiming that the company was shut out of the contract due to President Trump's personal animosity towards Amazon CEO Jeff Bezos - have slowed down the process dramatically.  
In contrast, the CIA released its first draft solicitation for C2E applicants in February 2020, completing the awards process in under a year. Several industry experts, including the , have suggested the Pentagon simply abandon its JEDI program and adopt the CIA's approach. 
"The result will be a cloud computing framework that preserves competition for price, services, and features while ensuring the IC retains access to the most innovative technologies from multiple vendors. Mission owners will be free to choose the cloud architectures and solutions that best meet their requirements," said the IT AAC in a statement.