Is domain separation the right choice?
By KC Sreeram and Suresh Yellanti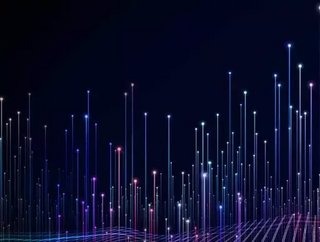 Consider multiple factors to determine the best solution for your organisation...
Let's say your company just completed an acquisition and you need to figure out what to do with your new entity's data. Or maybe you need to separate data sets for different groups. Whatever the reason, should you consider domain separation? What exactly is it and would it work for your company?
Domain Separation allows organisations to separate application data, processes, and administrative tasks into logical groupings called "domains." It's beneficial for companies who:
Need to enforce data segregation between business entities 
Need data separation between service providers, customers, partners, or departments within their organisation
Have different business process definitions and user interfaces within the same organisation
As a parent company, want to maintain global processes and global reporting in a single instance
Have minor process differences among affiliates
Case study
To better understand Domain Separation, let's look at what happened with a leading healthcare data centre hosting services company that was struggling with a lack of unified business processes across its affiliates. This was causing data redundancies, as well as scattering of data across multiple systems. 
On top of that, these systems had no proper security controls. In addition, the affiliates were using various IT service management (ITSM) tools that were not integrated with each other, resulting in delayed approvals and request fulfillments. Costs and support needs increased, and there was a lack of ownership and accountability when it came to outages.
To address this dilemma, the company teamed with Trianz to implement Domain Separation using ServiceNow, to:
Implement domain hierarchy with data access security controls
Develop and implement a change and configuration management process based on ITIL best practices
Configure workflows to define a cross-domain approval process 
Implement automations through orchestration
As a result, the company realised its vision of streamlining and delivering consistent processes across all affiliates by maintaining data separation between the different business entities with shared infrastructure services support. The transformation:
Established business processes with global UI for better manageability and easy maintenance
Enabled a transparent approval process and allowed users to track the progress of their own requests
Increased the speed of onboarding of affiliates with prebuilt processes and core capabilities
Decreased the license and support cost
Strengthened internal controls with full audit capabilities
Resulted in seamless and effective audit practices with minimal or zero non-compliances
Improved data centre efficiencies through automation
What to consider
Before deciding on domain separation, companies should ask:
Do customers have a moderate alignment of processes and general platform requirements?
Do customers have a contractual agreement that requires data to be isolated? 
Do the instance owners have entire entities that operate as physically separate organisations that do not share data but do have a requirement for full reporting? 
In addition, companies need to weigh the benefits and drawbacks. Domain separation will increase service providers' employee productivity; speed up customer onboarding; drive efficient administration; and instate common processes across affiliates and domains. On the other hand, domain separation adds administration overhead. Also, it can be disabled, but it can't be removed from an instance.
What are the alternatives?
If domain separation isn't the right choice for your company, you could consider separate instances or a single instance without a domain. 
The separate instances option provides flexibility with meeting requirements for customers without having an impact on others. You can build it to suit each customer or organisation; minimise the impact of customisation on others; have a clean separation of data; and release-schedule coordination. The downsides include cost, having to align instances, testing effort for upgrades, duplication of efforts, and required integrations.
A single instance without a domain separation could cost less and it may be enough to address simple scenarios. However, it would require extensive modifications to the baseline code—which would be skipped during upgrades—and broad testing. Also, you would have to address all secondary and supporting tables. 
Taking the next step
If domain separation is the right fit for your situation, incorporating ServiceNow's ITSM platform into your business will change the way many things are done for the better. These adjustments will help streamline both IT and business systems to provide the maximum return on investment for all IT expenses. 
KC Sreeram is Vice President and Suresh Yellanti is a Director at Trianz. Read the full on Trianz.com.