Equinix expands its VMware partnership for the network edge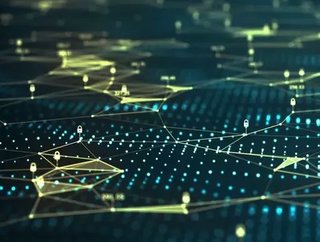 The expanded partnership will see Equinix and VMware collaborate to help speed companies' digital transformations...
Leading data centre provider is partnering with cloud computing and virtualisation firm to bring new virtual network functions to its edge offerings.
Equinix that the new partnership will see it begin offering VMware's SD-WAN Edge solution as a virtual network function across Equinix's network edge. 
Exquinix's Network Edge solution allows enterprises to more cheaply deploy and effectively scale IT and network services in any region or market where Equinix is present by virtually deploying a "digital-ready infrastructure".
"An entire architectural shift driven by data transformation is happening across the IT landscape today," commented  
"By expanding our collaboration with VMware to deliver an innovative new solution that empowers remote workforces, reduces disruption and enables business continuity, we can help companies deploy a digital ready infrastructure at the edge within minutes in order to accelerate their digital transformation efforts anywhere in the world."
In order to better support its customers' cloud-based data management and IT operations - particularly in response to the en masse remote work initiatives being undertaken due to COVID-19 - Equinix is looking to expand its edge computing capabilities using VMware's SD-WAN technology. 
Users will be able to access VMware's SD-WAN and secure access network edge (SASE) solutions across Equinix's entire 205 data centre network, which stretches across 55 markets on five continents. The solution is expected to increase network performance and security for remote workers. 
"We are thrilled to work with Equinix to help enterprises accelerate their digital transformation initiatives and offer new world-class capabilities within the Equinix IBX facilities," said  
"With VMware SD-WAN Edge now available as a virtual network service on Equinix's Network Edge, enterprises, partners and service providers alike will be able to have unique, globally available network solutions optimised for intrinsically secure access to any public, private or SaaS cloud for remote and branch users."