Equinix launches new interconnection solutions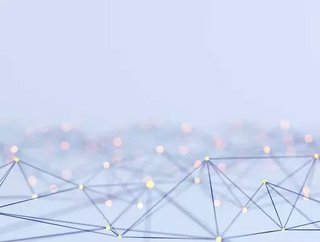 The world's leading colocation data centre company has created a revolutionary connective digital infrastructure...
has expanded its capabilities and is now offering enterprises greater connectivity following advancements in the company's cloud and network services.
The changes, which are described as revolutionary, now offer customers a transformative set of services on Equinix Fabric and Network Edge following "significantly expanded ecosystems". The will provide digital leaders with an agile network that will respond better to increasingly dynamic business environments. 
Equinix Fabric, the multinational's cloud arm, now has a globally connected footprint of services that will enable companies to increase their connectivity within their own business environment.
Extended cloud services
The developments have arisen, say Equinix, from the increasing demands of customers requiring better network agility, ecosystem access and infrastructure performance. 
The new ecosystem looks set to create a new standard for cloud services globally. The company, which recently acquired 13 new Canadian data centres to add to its global portfolio of more than 220 hubs, is already an industry innovator. 
In the past year alone, Equinix Fabric has expanded into seven new markets including Bogotá, Canberra, Dubai, Hamburg, Mexico City, Rio de Janeiro and Seoul. It now has a presence in 49 strategic metros across five continents.
Speaking about the new connectivity services, , Senior Director of Core Infrastructure Services at Aon, an Equinix customer, said the service has already been invaluable following the global pandemic disruptions to business. He explained, "With the pandemic creating a massive shift to remote working earlier this year, Aon was able to pivot and support 100% of our workforce remotely without any reduction in services. We were also able to roll out new capabilities at a time when many companies were struggling to keep employees connected and remain productive."
Inamdar said the services have been financially beneficial too. "By harnessing the power of the Equinix platform, we were able to bring together and connect our core infrastructure globally, in a highly secure and cost-effective manner."
New cloud benchmark
The increased connectivity may well create a new service benchmark for the data centre industry, which has entered a period of intense change following recent global developments. Demands from customers and the need for faster, more effective data management is also shaping the industry.
The Equinix IBX (International Business Exchange) is currently the world's largest digital infrastructure ecosystem. Cutting-edge technology and services include connecting physical devices located within Equinix colocation, and automated bare metal servers available with Equinix Metal, with virtual devices such as routers, firewalls and SD-WAN gateways available on Network Edge. This enables companies to seamlessly bridge the distance between their distributed digital infrastructure.
Equinix also recently launched a new capability that allows its users to connect to any other customer on Platform Equinix. This latest asset increases interconnection reach by three-fold, with the ability to connect to the more than 10,000 clouds, networks, partners, customers, and rich ecosystems currently available on Platform Equinix.
Currently, customers can use Equinix Fabric to gain access to network services like MPLS, Ethernet and IP transit from a multitude of major network service providers such as Aryaka, AT&T, BT, Cloudflare, Colt Technology Services, HKBN, Hurricane Electric, euNetworks, Fusix, GTT, Telnyx, Unitas Global and Verizon Business.
, Research Director, Cloud to Edge Datacenter Trends, IDC said digital infrastructures were becoming increasingly complex to handle the growing data traffic demands. "With the pandemic accelerating the pace of digital transformation today, many enterprises are challenged with traditional infrastructure that was not built to meet the demands of a digital business world. As a result, connecting digital infrastructures is increasingly complex and costly for many companies. Connectivity challenges have also been increasing as data traffic continues to explode."
Cooke continued, "Solving these challenges requires a new approach. It requires assembling foundational infrastructure on demand and bringing together an interconnected ecosystem of providers on a global platform. By deploying their digital infrastructure on Platform Equinix, many enterprises can quickly and easily achieve this today."