"Equinix Precision Time" launched as digital edge service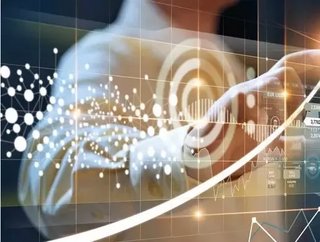 The new Time as a Service capability, launched by Equinix, Inc aims to help businesses more easily run their apps on an edge service...
Global digital infrastructure business, Equinix, Inc, yesterday launched a new Time as a Service capability to allow digital organisations to run apps on the edge more efficiently.
Named "Equinix Precision Time",the new product is based on Platform Equinix and aims to enable digital leaders to deploy highly-accurate Time as a Service with precise, reliable, and secure time synchronisation. 
It will be delivered over Equinix Fabric, a software-defined interconnection service that allows any business to connect between its own distributed infrastructure and any other company's infrastructure.
Speaking about the launch, Bill Long, Senior Vice President and Core Management of Equinix said: "We're continuing to evolve Platform Equinix with an industry-first, Time as a Service offering that echoes the consistent promise of accuracy, security, reliability and rapid provisioning that our customers have come to expect from Equinix.
"For global businesses that require highly accurate time services to run critical applications, Equinix Precision Time delivered over Equinix Fabric is essential for synchronizing time across servers in a matter of minutes and helping digital leaders gain a competitive advantage by tapping into the full value of our platform," he said. 
Equinix, Inc claims that Time as a Service is essential for businesses, particularly those specialising in finance, online gaming and government services so they are able to meet compliance requirements. 
Vice President of Data Center Networks, Brad Casemore, explained the importance of services like Equinix Precision Time to digital businesses around the world. 
He said: "Time and time services are ubiquitous and more valuable today than many business leaders realize."
However, he also pointed out that this brings many challenges with it, stating: "existing approaches to procuring, provisioning, and managing time-based infrastructure can entail considerable cost and complexity. 
"As application environments and business needs evolve, those challenges are likely to grow, especially in relation to the security risks and vulnerabilities of using internet-based time resources," he added.
Equinix hopes that the service will be able to support several areas of technology, including latency sensitive businesses, and IT enterprises.
It also hopes to support Media and Entertainment organisations to prevent "lip-sync" errors in recording audio and video. 
Equinix Precision Time is currently available with Equinix Fabric within Equinix International Business Exchange (IBX) data centers located in global markets in the Americas, Europe and Asia-Pacific.