Gartner: Six new I&O trends for 2021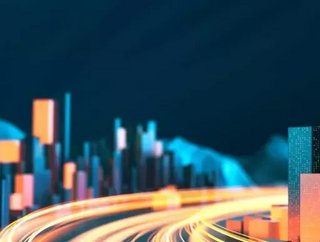 Leading research group Gartner has identified six new trends in infrastructure and operations that will impact the data centre industry in 2021...
The past 12 months have seen monumental changes in global business infrastructure and operations (I&O). The COVID-19 pandemic turned worldwide commerce upside down and created unprecedented demands on communications networks and cloud storage services. 
This shift has led to accelerated maturation of the data centre industry as numerous changes and innovations were introduced to handle the demands the pandemic crisis created. According to a new by Gartner, the next 12 months will be critical in driving forward six trends in technology and protocols that will complete the digitisation of global industries. 
The biggest change of 2020 for businesses was the shift that saw staff work from their own homes. According to Gartner, this is not a passing event and from now on, working from home will become the mainstream protocol for almost all I&O. Data shows that by the end of 2023, more than 90% of them will have most of their staff working remotely. However, though Gartner points out that COVID-19 only accelerated this movement which was already occurring organically as a result of the shift to cloud and edge technology. 
, Research VP, Gartner, explains, "Trends like anywhere operations and core modernisation have been moving to the forefront of the I&O organisation for years, but the pandemic rapidly accelerated them to the point where they'll have a transformational impact in the near future." 
Flexibility
Companies recognise the benefits of flexibility – or Anywhere Operations as coined by Gartner. Non-agile, traditional structured processes make enterprises vulnerable in the face of crisis-led disruptions. Operations that can function in multiple locations benefit companies by broadening the talent landscape. Recruiting becomes more opportune when teams can hire talent from unlimited geographic locations. Gartner suggests I&O leaders should determine where remote working makes sense and develop plans to work dynamically both on-site and remotely.
Optimal infrastructure
This trend refers to the new technology options for infrastructure such as cloud, edge or computational storage. Gartner suggests I&O leaders should take a business approach to optimal infrastructure, using a cost-benefit view to justify infrastructure choices and to build business cases for change. Consider risk-return ratios as part of any proposed change scenarios.
Operational continuity
Companies will need to reassess their relationship with IT services because the reliance on IT has never been greater. More than ever before, there is an expectation that the wheels of business will keep turning, even in the face of extreme external crisis. The trend for increased automation and zero or minimal touch maintenance will become evident in 2021. Contingency planning will be part of this shift. Service-based solutions for disaster recovery will also be popular.
Core modernisation
Businesses will look at updating their core infrastructures in 2021 to lessen the losses and inefficiency of legacy systems. Integrating new technologies, becoming more flexible and responding to digital needs and demands will soar. Gartner points out these processes will be expensive and will require I&O professionals to justify it. Implementing a modernisation plan with realistic timelines and recognising the skills required to make them work will be essential.
Distributed cloud
The decentralisation of cloud resources enables flexibility for the physical location of businesses. It also reduces latency and shifts the burden of support to the cloud service provider. Gartner points out, however, that distributed cloud includes complex deployment models, increased risk of lock-in and high costs. It's also a young market. I&O executives should have distributed cloud on their watchlist as it continues to emerge as a preferred infrastructure model.
Critical skills vs. critical roles
The focus on the importance of role will shift to the importance of skill. The more skills there are available, the better business-critical tasks are managed – and this increases business resilience. It also helps I&O teams to align budgets more closely with business needs. This final trend will have an impact on recruitment choices and training methods.