Gary Wojtaszek: building one empire after another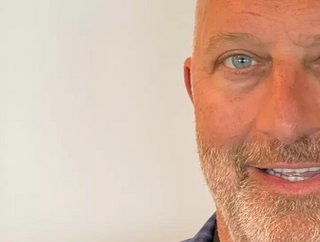 A look at the career of industry legend Gary Wojtaszek from building CyrusOne into a $12bn industry titan, to his latest role at Quantum Loophole
Most people at the top of their game don't turn around and start again from scratch. Alexander the Great didn't sack the city of Alexandria, only to turn round and walk away from the greatest empire the world had ever known to try and do it all again. Michael Jordan did actually give it a go but, if the first act of Space Jam and his 114 strikeouts during 497 plate appearances (during his actual career as a baseball star) can teach us anything, it's that a lot of people who conquer the world can only do it once. 
And then there's Gary Wojtaszek. The data centre industry titan has already defied expectations by taking an ambitious upstart data centre company with $525mn of investment, called CyrusOne, and turning it into a $12bn landmark of the industry establishment. 
Wojtaszek stepped down as the CEO of CyrusOne early last year. Now, it really looks as though he's going to do it all again. Twice. 
Wojtaszek has served on the board of GDS Data Centres since 2017, during which time they've gone from - you guessed it - an interloping upstart to one of the fastest growing, most recognisable brands in the Chinese data centre industry. 
This year, Wojtaszek is lending his magic touch to what just might be the most ambitious project in the industry right now. In March, he announced that he would be joining the board of directors as Quantum Loophole, a (I know it, you know it) upstart data centre company on track for great things. 
Quantum Loop wants to change the way that we design and build data centres forever. It's a lofty ambition. But, with the company's impressive $13mn seed funding round and the addition of Wojtaszek, to its leadership team, it's off to a promising start. 
He says he's "proud to be a contributor, helping the company reach its epic achievement of a first-of-its-kind, gigawatt-scale, master planned data center city developments." And adds that, "Impeccable data center design considers scalability, cost-efficiencies with high-speed connectivity bridging networks and solutions for speedier transactions. Quantum Loophole's approach carefully considers all of these elements, with fully integrated state-of-the-art renewable and sustainable solutions."  
As Wojtaszek shifts his focus from C-Suite roles towards board-level leadership positions, he explains that, "it's important to me that data center developments focus on scale, speed, and cost - with a keen eye on environmental and community impact."