Hive partners with world's most efficient data centre, BTDC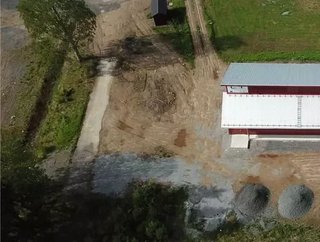 The Swedish data centre project, which has achieved PUE scores of below 1.01, will help Hive efficiently expand its HPC facilities...
, a Vancouver-based digital ledger infrastructure company, has announced it is partnering with the development team behind the Boden Type Data Centre (BTDC) research project, in order to achieve record levels of cooling efficiency and sustainability in its crypto mines. 
Based in Boden, Sweden, the BTDC project is a European Union-funded initiative with the key objective of demonstrating a range of highly innovative key engineering principles to construct the most cost and energy-efficient data centers with minimal environmental impact. 
The BTCD's flagship facility came online in last year, and uses several techniques and technologies that conspire to deliver power efficiency statistics that are, frankly, incredible. The BTDC pilot project utilises a range of techniques, processes and equipment developed by cooling provider
The BTDC prototype has achieved a significantly better Power Usage Effectiveness (PUE) than typical data centers. PUE is the ratio between the total power used in a data center and the actual useful power used by the data center's IT equipment.
Essentially, a PUE rating of 1.0 is equivalent to a 100% efficient facility, and your average modern data centre has a PUE between 1.6 and 2.2, which means that for every 1,000 watts (W) of power output delivered by the data center's IT equipment, another 600W to 1,200W are used for cooling, power conversion losses, etc.
BTDC's facility has achieved a PUE of less than 1.01, making it a contender for the most efficient data centre in the world. The organisation keeps a live tracker running that displays its numbers in detail.
The facility takes a holistic approach to cooling, powered by artificial intelligence (AI). According to the BTDC project site, "For air cooled data centers, energy can be wasted by providing too much air to the IT space from the cooling equipment. Traditionally, air cooled systems are controlled by providing a set temperature to the cold aisles, which invariably leads to slow response of the cooling systems to the thermal swings in the data center created by large changes in the IT workload. In the Boden Type DC One the cooling intelligently adopts to and works together with an algorithm that controls IT workloads, server fan speed and temperature in order to maximize efficiency."
Going forward, EcoCooling will work with HIVE to assist in HIVE's plan to expand its High Performance Computing (HPC) facilities with the lowest cost of operation, rapid deployment and minimum environmental impact. HIVE currently operates green energy-powered digital currency mining facilities in Canada, Sweden, and Iceland which produce newly minted digital currencies like Bitcoin and Ethereum continuously. Its Graphic Processing Unit (GPU)-based facilities in Sweden and Iceland provide transaction validation services for the Ethereum blockchain, a global, open-source platform for decentralized applications, for which it receives newly minted Ether (ETH), the Ethereum network's native cryptocurrency and a form of digital money.
"Our mission at HIVE is to provide High Performance Computing capacity with environmental responsibility," said Tobias Ebel, Board Director, HIVE. "Our past achievements have been very good but the BTDC presents an opportunity to set new standards for this sector. We are targeting a PUE of <1.01 in the BTDC with a plan to apply this in both new projects and retrospectively incorporate these techniques and processes into our existing facilities."