How to achieve hybrid cloud triumph
By Tom Christensen, Global Technology Advisor and Executive Analyst at Hitachi Vantara explaining some of the biggest mistakes businesses can make when adopting a hybrid approach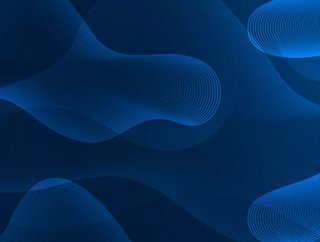 Tom Christensen, Global Technology Advisor and Executive Analyst at Hitachi Vantara explains some of the biggest hybrid cloud mistakes businesses make
Today, most companies are on some form of cloud journey, with many taking a cloud-first approach. From a business standpoint, the reasons for doing so are obvious - the cloud offers agility, efficiency and flexibility. According to a recent survey, 79% of U.K. organisations admit that a hybrid cloud operating model, with its mix of on-premises private cloud and third-party public cloud services, is the right one for their next five-year journey. 
For all its benefits, adopting a cloud-first strategy and modernising a data centre also comes with challenges. Most of these are consistent across businesses, with a couple of key issues concerning the budgetary challenges involved in capital to operating expenditure (capex to opex) for IT spending. Moving to opex is not just a once-every-five-years decision - it's something that needs to be constantly revisited. Additionally, the IT procurement and governance of costs are not just at the point of purchase, but are concerns every single day. After all, the choices that application developers or application owners make have a real impact on an organisation's spending. 
Another key challenge is around legacy data. This challenge arises first from a regulatory perspective, if businesses are operating in a highly regulated industry; from a data sovereignty perspective, in that businesses are moving data out of a data centre to a cloud service; and a security perspective. 
Legacy is legacy wherever you put it 
The key to successful cloud project is realising that merely lifting and shifting your legacy data from one place to another is not the answer. It remains a legacy application whether it's in your own data centre or a data centre in the cloud. Early cloud adopters realised this the hard way. Without an investment in modernising their applications and simply moving them as is into public cloud services, they didn't see any of the benefits of cloud-native characteristics, such as autoscaling, self-protection or multiple redundancy zones. 
To reap all those cloud-native benefits, organisations need to identify which applications are best to invest in for modernising. The application landscape is often the heart of the business as it drives revenue and improves end user and customer experience. So, selecting an application to invest in, whether it be a simple migration or a complete rewrite, is not a decision to take lightly. 
The Opportunity of Containerised Applications in the Data Centre 
The use of containerised applications is fast developing in the data centre. It is driven by either application modernisation or a strong desire to develop cloud-native apps on a hybrid-cloud platform before using public cloud services. 
Users can host these cloud-native applications in their own data centres and use public cloud for value-added service. The containerisation of applications is probably the biggest opportunity that we're seeing in the IT market since server virtualisation. While deploying containers at scale is complex, it is not impossible.  
Containerisation can apply to many use cases today, but it does not need to be used in every single case. For example, using Kubernetes for distributed applications makes a lot of sense. However, for orchestration of legacy static and mainstream applications, this will be overkill due to the in-built complexity of Kubernetes that would diminish any business advantage. Kubernetes is a platform designed to improve performance and reduce the operational effort of a distributed system's architecture. You need to be selective when choosing applications for modernisation as well as have specialised staff to take advantage of the benefits that Kubernetes offers. 
It won't happen overnight 
While many organisations understandably want to modernise their applications and move to cloud-native as quickly and efficiently as possible, they need to be realistic about how long this will take. This is not a three-year journey. From our work with customers, we've seen UK financial service organisations estimating that it will take 35 years to modernise their applications at the rate of current transformation. So, again, it's about prioritising those applications that will deliver an outcome and a return on the expensive investment that a cloud modernisation or application modernisation require. 
As part of their digital transformation strategy, however, many organisations must accept that they will still be running traditional applications in the short and medium term. Data is the key in knitting together the mixed cloud-native and traditional application landscape.  
Having a data strategy and a data landscape that can be accessible to cloud-native applications as well as traditional applications running alongside one another in a hybrid-cloud environment will help drive purpose for the business. 
What's next?
While you are in the process of prioritising applications for modernising, it may be a good opportunity for an entire application overhaul. Look afresh at your applications and prioritise those that drive an immediate return on investment. Select those that would be best left and maintained where they are and be ruthless about retiring those legacy applications that continue to run but have very few or no end users. 
The best advice to help you get the most from all the opportunities that hybrid cloud or hybrid IT represents is to categorise the applications from a business priority, in terms of where the best benefits will be drawn out. Then decide on an application-by-application basis what to do with those applications: Retire them, refresh on premises, or refactor or rewrite off premises in a cloud-native environment.