How to meet the IT challenges of a hybrid world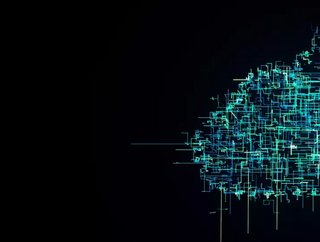 Darren Watkins, managing director at VIRTUS Data Centres, explores the challenges (and opportunities) of an increasingly hybridised cloud landscape.
Before the pandemic, if you can remember that far back, the conventional wisdom had been that offices were critical to productivity, culture and acquiring the best talent. But Covid-19 caused this kind of thinking to change almost overnight. As almost all of us experienced, the world quickly shifted to a virtual working environment. Encouragingly, the results haven't been all bad and some have been better than imagined.
As offices begin to tentatively reopen, some business leaders and employees are unwilling to put the genie entirely back into the bottle and are keen to harness the wellbeing and productivity benefits that remote working has brought. The outcome for many is permanent remote or hybrid working, which brings new challenges and opportunities – both digital and physical.
Physical 
Whether business leaders are considering what cost efficiencies can be made from this new way of working, such as reduced office space, the best use of floor space, the need for more collaboration areas or meeting rooms, and how to negotiate new contracts with landlords, it is clear that businesses are now looking strategically at the operational needs for office space and real estate. Should the organisation stay at the same location(s) or should it move to new premises? And what do you do with the IT server room or in-house data centre? What is often mistakenly overlooked, is the positive impact that IT can have on these strategic decisions.
Technological
Stating the obvious - business critical infrastructure needs to be housed somewhere and be robust enough to support remote and hybrid working. With long term real estate decisions being made, now is the time to consider decoupling technology from the office working environment and migrating the complex business of managing the in-house servers to a specialist colocation provider. By moving IT equipment off site, more space will be freed for hot-desking, meeting rooms and collaborative work spaces - enabling cost efficiencies, whilst improving performance and sustainability.
The colocation solution
For companies who want to streamline or redesign their physical footprint, colocation can free up valuable office space, creating more room for alternative uses or enable the reduction of total office space required. But there are plenty of additional benefits of migrating servers from on-premises to a third-party facility, even for an office that isn't going fully remote.
Importantly, in the remote / hybrid world in which we now operate, having IT assets in a colocation facility allows fast, easy connectivity to the cloud services which are almost certainly a part of any remote working strategy. The robust, reliable, interconnected data centre infrastructure will allow organisations to set up and access the every-growing cloud environment much faster than using in-house IT.
Physical security is another crucial benefit of colocation as companies move to virtual or hybrid working. At a most basic level, if the server room or data centre is a part of the office building, and that office building is empty, how do you know that your IT infrastructure is safe? Even if there are some staff in the office, this physical security aspect is a potential risk. In a colocation facility, the gold standard physical security measures in place, plus the presence of experienced data centre staff, provide peace of mind. 
The beauty of colocation is that it doesn't just meet the needs for today but also supports plans for the future, whether it's growth or cutting back. Indeed, colocation provides the flexibility to expand or decrease infrastructure to fit the needs of the company without having to take on extra, sometimes prohibitive, capital expenditure. With the Coronavirus pandemic provoking this new mix of working from home and presence in the office, demands will certainly increase and fluctuate on both the technology infrastructure and physical office space.
Being off site, separating servers from the workplace, doesn't make them any more difficult to manage. The business is still in complete control of the systems, they are simply housed in a more secure, robust, efficient facility. Colocation data centres allow organisations to set up flexible physical and remote access that can accommodate future changes.
When searching for a suitable colocation data centre provider, organisations must ask questions about location, reliability, resilience and disaster recovery. And don't forget facility and network redundancy. As so many workers are now remote, organisations cannot afford for systems to go down in the event that mains power is out or because the facility's main cooling has failed. In this hyper competitive business environment, business continuity will continue to be key.
A bright future for remote work
Alongside this radical shift in ways of working comes a timely opportunity to relook at the IT infrastructure and office real estate. Organisations should use this time of change to reassess what is needed to power long-term success and consider decoupling technology from the office working environment. Businesses can build an optimised IT infrastructure and migrate the complexity of managing the in-house servers to a specialist colocation data centre provider. With colocation, companies can enjoy the flexibility, reliability, performance and security they need and reimage the office space to reflect current working requirements, increase productivity and make operational savings.