IBM and OVH Cloud partner on tape storage-as-a-service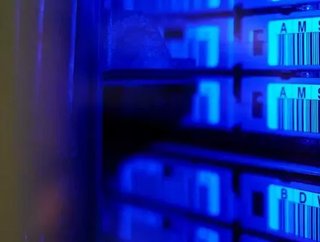 French cloud provider OVH plans to bring a tape-based storage-as-a-service solution to its data centre customers, using IBM technology...
Surprisingly (to me at least) tape storage still has a role in the modern data centre.
The technology was supposed to go the way of books printed on paper and the vinyl records (the continued survival of both, perhaps, making that a bad example). And yet, the low cost and long-term reliability of tape compared to more modern hard drives might make it the perfect solution for a modern world that more and more finds itself drowning in data. 
This week, OVH Cloud, a French data centre operator with 31 facilities across Europe and Canada, and IBM have . Using IBM's tape storage technology - which it has been quietly selling for years - OVH Cloud and data management firm Atempo to launch a tape-based storage-as-a-service solution. 
Tape storage offers the lowest cost per terabyte available today, costing pennies compared to using solid state or disk drives. Also, when correctly stored, data on recorded on tape remains legible for more than 30 years.
As such, the technology has undergone something of a renaissance in recent years, as cloud companies look to hang on to bigger and bigger datasets, and the internet of things (IoT) churns out more and more data every year. 
OVH Cloud's new solution will target European customers and take a hybrid cloud approach with an emphasis on scalability, security and affordability. The solution will leverage IBM's Enterprise 3592 Tape technology and be orchestrated by Atempo's technology platform, Miria. 
In order to address the data localisation concerns of its European customers, OVHcloud has announced it will hostand operate the new solution across four new dedicated facilities, all located in France and each separated by several hundred kilometers.  
"Public and private organisations will benefit from a unified and highly secure storage experience with our high-performance solutions built in a trusted cloud," commented Sylvain Rouri, Chief Sales Officer at OVHcloud. 
Mike Doran, Worldwide Sales Director at IBM added that, "This is another proof point of the enduring value that IBM Enterprise Tape provides to organisations as they look to cost effectively and securely store ever growing amounts of critical data".