IT Leaders need more funding to tackle data growth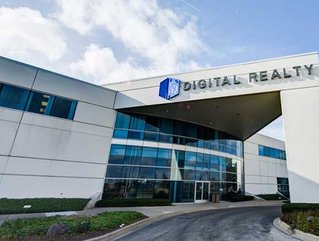 According to new research by Digital Realty, major businesses aren't investing adequately in the tools required to handle increasing amounts of data
New research from Digital Realty, the largest global provider of cloud- and carrier-neutral data centres, colocation and interconnection solutions, today reveals that almost half (47%) of IT leaders globally believe their business's investment in data systems and infrastructure is a key obstacle or concern.
The data centre company says that major businesses all over the world aren't investing adequately in the tools and infrastructure required to handle increasing amounts of data – and as the volume of data grows exponentially and the Data Gravity effect intensifies, this problem is only going to worsen.
The research, outlined in Digital Realty's Global Data Insights report, reveals that 53% of respondents globally cited a lack of sufficient investment in data systems/infrastructure as a key obstacle their organisation faces when drawing valuable insights from data.
Similarly, half (50%) cited a lack of sufficient investment in relevant analytics tools. Respondents in Asia Pacific (APAC) raised similar concerns, citing a lack of funding in data systems/infrastructure, relevant analytics tools and internal talent to build technical capacity as the top three obstacles.
"As the volume of data grows exponentially across the world, the Data Gravity effect is inevitably going to intensify, particularly if information isn't effectively processed," explains Dave McCrory, VP of Growth and Global Head of Insights and Analytics at Digital Realty. "This phenomenon sees large volumes of data continually attracting more data, making it impossible to move, manipulate or extract value from. This forms barriers for businesses and can render their data useless if action isn't taken.
"Digital Realty understands the growing challenges business leaders face and that's why we've built PlatformDIGITAL, our first of its kind global data centre platform, designed to meet the ever-changing data, control and networking demands of global enterprises and helping them realise new, data-first strategies."
A barrier to business growth
A lack of investment in data analytics tools can be a barrier to growth for many companies, as extracting useful insights from data is highly dependent on this information being efficiently aggregated and controlled. In fact, almost three quarters (72%) of IT leaders globally have confirmed they consider it crucial for their companies to improve infrastructure in the next two years to enable more valuable data-driven insights. This was particularly true of respondents in APAC where 69% consider it critical to improve data infrastructure.
Crucially, IT teams need to have the skills to unlock value from data and make data-driven strategies a priority if they want to stay competitive in an increasingly data centric world. However, the study found that 65% of IT leaders from some of the world's biggest businesses say they need to increase the data competency of their teams to remain competitive and extract value from data.
The study also revealed that when it came to enabling data-driven insights, investing in artificial intelligence/machine learning technology was more critical than increasing employee capabilities around data amongst APAC respondents in the next two years.
The research shows IT leaders are expecting investment in data tools, infrastructure, and processes to increase only slightly over the next few years, with funding most likely to be spent on using data to improve the customer experience.
Image: Digital Realty