Kyndryl, Cloudera to help customers drive cloud initiatives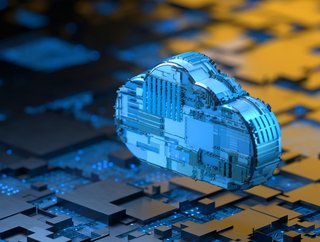 IT infrastructure provider Kyndryl has partnered with Cloudera to accelerate customer digital transformation projects across hybrid cloud environments
Kyndryl, a provider of IT infrastructure services, has announced a global partnership with U.S software firm Cloudera to accelerate customer digital transformation projects across hybrid cloud environments such as mission-critical hybrid cloud, multicloud, and edge computing data initiatives.
"Customers in all industries around the globe are seeking new ways to unlock insights from their business data in the cloud so they can become digitally savvy organisations," said Nicolas Sekkaki, Applications, Data & AI global practice leader for Kyndryl. "We will work with Cloudera to unleash our respective expertise and enable companies to realise data and AI transformation in on-prem, public and hybrid cloud environments while maximising the return on their investments in enterprise data analytics."
Kyndryl and Cloudera plan to establish a joint innovation centre to develop integrated industry solutions and delivery capabilities designed to help customers accelerate their move and migration to the cloud platform and environment of their choice, including Amazon Web Services, Google Cloud and Microsoft Azure.
Cloudera and Kyndryl to focus on upgrades and improvements for customer migration and Managed Service capabilities
The companies will focus on several services and upgrades. These include improvements to the Cloudera Data Platform (CDP), for which both Cloudera and Kyndryl will partner to streamline customer migration and upgrades by leveraging technology and expertise to help customers overcome barriers and shorten time to market.
Kyndryl will leverage its deep data centre modernisation and platform management skills to provide Managed Service capabilities to increase reliability and customer satisfaction.
Cloudera and Kyndryl also plan to focus on delivering large scale transformation capabilities to customers across multiple industries and geographies. The firms plan to leverage Kyndryl's data framework, toolkits, and global team of data management and AI experts alongside Cloudera's data, analytics and AI capabilities.
"Together with Kyndryl, we are tackling one of the biggest challenges customers face in their data journey today - complexity," said Gary Green, Senior Vice President of Strategic Partnerships for Cloudera.
"It is heavier 'lift' now than it has ever been for enterprises and their partners to move to the cloud because of increased regulations, technology considerations and the acceleration of a hybrid, multi-cloud world. In aligning with Kyndryl, we are excited to continue to provide end-to-end support to mutual customers as they invest in the business value of the cloud."