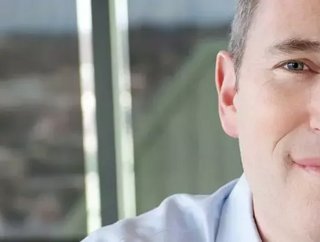 For over a decade, Andy Jassy's work as the CEO of AWS has cemented him as the father of the modern cloud...
A relative unknown outside of his own industry, incoming Amazon CEO Andy Jassy is far from Far from being one of the biggest names in tech. He likes to stay out of the limelight, letting people like Elon Musk and his boss, Jeff Bezos, soak up public attention with grand statements, publicity stunts and problematic rants on Twitter. 
Make no mistake though, there are few people in the world who have had more influence over the modern internet than Andy Jassy. As the head of Amazon Web Services since its inception in 2003, in many respects, Jassy is the father of the modern cloud. 
Over the past 15 years since its launch in 2006, AWS has reshaped the modern internet, taking the internet-as-a-service approach and turning it from a crackpot moonshot that attracted the derision of established technology giants, and turning it into the foundation of the digital age. 
Amazon might be best known for its massive fulfilment centres and next-day delivery, but AWS is its beating heart and one of its biggest earners - raking in over $12bn in sales in Q4 of 2020 alone. 
A large element of AWS' success can be attributed to Jassy's own philosophy of bigger is better and putting the customer first, explaining that "If you go with the platform that has the most capabilities and the right tools for the job, only makes it easier to migrate all your existing applications but also to enable your builders to build anything they can imagine," in a keynote speech at AWS re:Invent 2020. 
He added that AWS is a "customer-focused" organisation through and through (back in 2017 he publicly criticised rival cloud provider Oracle for their high rates and customer lock-in contracts), saying that, "What we build is driven by what you tell us matters to you. And even if you can't articulate a feature, we try to read between the lines, understand what you are trying to build and invent on your behalf." 
Jassy's appointment to the position of Amazon CEO was announced in February, and he is expected to take over the role some time in Q3 of this year.