Lendlease announces Google partnership and migration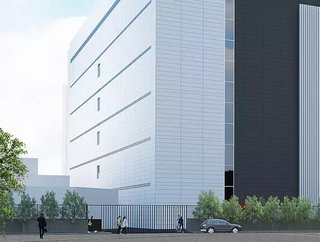 Despite ongoing projects and sizable investments, Lendlease has announced plans to migrate to Google Cloud by the end of 2022.
Australian multinational construction, property, and Infrastructure company Lendlease has revealed that will migrate all of its own data centre workloads to Google Cloud as soon as next year, and out of a network of third party colocation facilities. 
The company revealed on Wednesday that it has entered into a global partnership with Google Cloud Services, through which it will migrate the entirety of its IT operations to Google data centres, making Google "its only cloud services provider." 
"With Google Cloud as the foundation for its digital transformation strategy, Lendlease will move to the cloud by migrating its mission-critical enterprise workloads, including its data-intense CAD platforms, in-house project excellence platform, Oli, and its Oracle-based eFinance system," said the company in a statement to the press. 
Lendlease - which currently hosts its IT infrastructure inside eight colocation data centre facilities across four continents - claims the digital transformation initiative will "significantly increase" the company's operational efficiency, as well as driving improved decision making across the organisation, and beefing up its cybersecurity capabilities. 
Leandlease's in-house DCIM platform, Podium - which the company uses to run autonomous buildings, help manage energy use, human needs, and resource management goals - will be integrated with new artificial intelligence and machine learning capabilities from Google Cloud, which has been powering the platform since June of 2020. 
The platform relies exclusively on Google Cloud for its data storage, network, and computing needs, and firms use the platform to plan construction projects with accurate parts, pricing and supply. The new partnership will see Google and Lendlease collaborate on new Podium products and services. 
The deal will not see Lendlease take any steps to divest itself of its data centre portfolio, including the 60,000 square metre facility currently under construction near Tokyo, which is scheduled to come online in 2024.