Lenovo and Isotope collaborate on new edge solution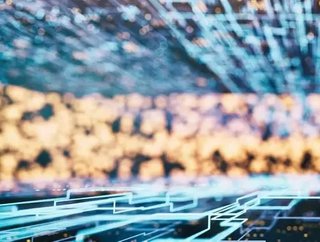 Computing and cooling technology leaders have joined forces to deliver a ground-breaking new HPC micro data centre solution...
Fortune Global 500 company, Lenovo has teamed up with Iceotope, a leader in chassis-level liquid cooling technologies, Avnet, a global technology solutions provider and microdata centre specialists Schneider Electric, to innovate a .
The scalable hardware ranges from 24U <5kW solution to multiple 46kW-rack HPC installations regardless of environment, location or climatic conditions. It also supports the highest performing Intel SKUs and provides uncompromised performance and sustained high-grade heat recovery. 
Using a Lenovo ThinkSystem SR670 server, which is integrated with Iceotope's liquid-cooled chassis and Schneider Electric's NetShelter liquid-cooled enclosure by Avnet, the micro data centre offers Artificial Intelligence (AI), Machine Learning (ML) and High-Performance Computing (HPC).
Workloads can also be used near the location of data generation, regardless of how harsh or hostile the environment.
Edge cooling
The fluid edge 24U liquid-cooled HPC server was developed by integrating the hardware with Iceotope's Chassis system. The servers are partially immersed in a small amount of dielectric coolant precision. Because no front-to-back air cooling and bottom-to-top immersion constraints are required, the device is much more compact and energy-efficient. 
Developers have also removed the need for fans or moving parts, resulting in less servicing and near-silent operation in any location. Critical IT components are also isolated from the environment, making the microdata centre impervious to dust, gas and humidity. 
, VP Innovation and Data Centre, Schneider Electric described the innovation as "highly intensive" with "efficient compute capability that drop into applications from the edge to large scale HPC's. The ability to bring these ready-to-deploy liquid cooled solutions to market proves the strength of the Avnet, Schneider Electric and Iceotope partnership."
Harsh environments
The new micro data centres are designed to be used in remote locations and harsh, edge environments. They also contain Schneider Electric's EcoStruxure IT, a cloud-based DCIM that enables remote monitoring and management capability. Essentially, the solution can deliver actionable real-time recommendations to optimise infrastructure performance and mitigate risk.
, CEO Iceotope commented on the new solution, saying, "Iceotope is dedicated to ensuring the durability, reliability, efficiency, and long-term viability of Fluid Edge facilities, where air cooled approaches have a limited future. Partnering with Lenovo to bring the Ku:l Micro DC to life has accelerated our capability to provide a proven and warranty-backed, chassis-level immersion cooled HPC design solution to this expanding market."
Speaking about which industries will benefit from the technology, , President of Avnet Integrated Solutions added; "Companies looking to deploy IT in edge and other remote locations demand a non-disruptive, conventional form factor, without the need for a cost-prohibitive IT container to be installed on site to support a few enterprise grade servers."
Iceotope's chassis-level liquid cooling solutions – with precision delivery technologies – are engineered to cool the whole IT stack, in every use case, from the Cloud to the Edge. By removing the need for fans and air-cooling infrastructure, Iceotope's technologies operate in near silence — bringing a game-changing reduction in energy and water consumption, and significant cost reductions in the design, build and operation of data centres.