New era of computing is welcomed by HPE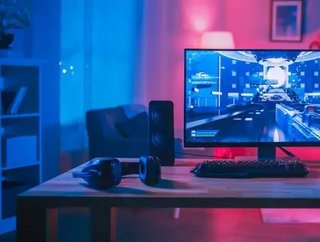 A new line of supercomputers by Hewlett Packard Enterprise and Cray technologies will be critical in addressing the challenges presented by COVID-19...
The new era of supercomputing, dubbed the 'exascale era' by HPE, will help highlight and transform the challenges facing the industry as a result of the COVID-19 pandemic. The supercomputing systems by HPE and Cray technologies will include Cray's Shasta architecture which is under development and will become integrated into a larger range of products. The supercomputer line will combine over 40 years of expertise in the field. 
Brandon Draeger, HPE's computer marketing lead, believes that supercomputing needs to evolve as the world and many other industries are doing and says that this new exascale era has arrived due to the needs of extracting insights from data. He believes that the new supercomputing infrastructure will aid the digital transformation and innovation in data centres, both commercial and research based. 
Peter Ungaro, HPE's senior VP and general manager of HPC and mission-critical solutions, agrees with Brandon in that their new line of supercomputing systems are designed to face the challenges of vast data growth, convergence and simulation through AI and many more caused by the global pandemic and the exascale era. Ungaro stated that "[The exascale era] encompasses a host of new requirements for both research and commercial institutions alike. And it will deliver insights and innovation on a scale never before seen," 
Cray supercomputer models
Two models will become available in the new HPE Cray supercomputers. The HPE Cray EW liquid-cooled model has been designed purposefully to support large-scale systems and is designed to be supported by liquid-cooled cabinets. 
The second model configuration will be the HPE Cray air-cooled infrastructure. This model is designed with HPE Cray software, HPE Apollo compute nodes and HPE Slingshot interconnect. Both processor equivalent versions support the same interconnect and support software. 
Draeger has commented on the HPE Slingshot, stating that "HPE Slingshot's high radix 64 port switch, coupled with our Dragonfly topology scales, to over 250,000 endpoints with a maximum of three switch-to-switch hops between any endpoints. In addition to latency improvements in larger installations, this low-diameter network reduces network equipment, cabling, and power and cooling costs. It also facilitates the use of innovative adaptive routing algorithms that improve application performance,". 
The future of supercomputing
The new era of exascale and supercomputing is just starting to take off and will need to be designed to keep up with any problems faced by the ever changing world of technology. 
"These new solutions will mark the start of a new chapter in supercomputing that will make the full potential of exascale era computing accessible to all of our customers." says Draeger.