The new face of database management software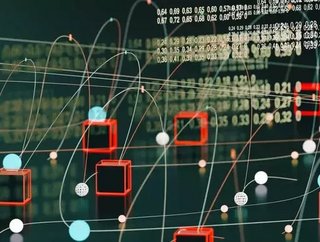 Thomas LaRock, Head Geek at SolarWinds, shares his insight into the changing application landscape and the evolving world of database management...
The nature of applications has recently seen a significant change. This isn't surprising—the nature of everything has changed recently—yet have been evolving for years, stretching beyond 2020's global pandemic, and will continue to impact the way database administrators manage their roles (and their infrastructures) for years to come. 
Here, we look at the evolving world of database management and the tools required to not only roll with the punches but thrive in 2021 and beyond. 
Changing Environments
Once upon a time, the apps database managers would have to administer would be a single node in their own data centre, with maybe a failover instance somewhere else. That's it. All under one roof, as a long-suffering toy store would put it. 
Now, however, modern, cloud-native apps are globally distributed, requiring a whole new set of tools, systems, and scripts to manage them. These days, database managers have dozens of systems interacting with each other to form a single application with which users interact. This is a significant shift in terms of complexity, how environments are run, and where they're located, moving from on-premises data centres to cloud data centres like AWS or Microsoft Azure.
While these traditional systems still exist, system providers are now giving you the opportunity to build globally with distributed systems while still using the relational model. We're seeing an increasing blending of NoSQL and SQL systems, resulting in multi-model database platforms flexible enough to meet a whole plethora of needs. 
This isn't all good news, however, as most database administrators still rely on tools built to manage the legacy type of system or workload. This makes the management of modern environments more challenging. 
This isn't the only change in the market, which is seeing systems like Postgres taking on more and more market share, a perhaps unsurprising development given it has the advantage of being free and open-source. And while it's important to note paid models will still remain, this is another indicator of the way the landscape is evolving, with more open-source platforms like MySQL and Apache Cassandra® also flourishing.
It's understandable, then, that the changing face of the database market is having a significant impact on the daily roles of database administrators, who are finding their plates stacked higher than ever before. 
Workload Increases
It's fair to say the increase in the number of database platforms has been something of a mixed blessing. Variety is the spice of life, of course, and different platforms offer different strengths and weaknesses capable of empowering a business to reach greater heights. However, it isn't always a case of "the more the merrier"—now, administrators are tasked with and more databases than can possibly be realistic. 
Many businesses without good tooling or automation in place will rely on one person to monitor a huge number of databases. This is a problem we regularly see, with organisations placing an unreasonable burden on an administrator tasked with watching 300 databases day in and day out. These people (and believe me, there are many) need tools in place to help them out. 
The changes we've outlined are shifting the conversation in terms of the problems customers face. Instead of having a couple of command-line tools you can use to keep tabs on a system, you need a solution designed to simultaneously monitor everything in a data centre—or multiple data centres—and give you real-time intelligence as to what's going on.
But with so many database tools on the market, it's vital to adopt one comprehensive enough to offer full end-to-end visibility, helping administrators identify and prioritise pressing issues and making their lives easier. 
The Right Tools for the Job
The first question to ask when adopting database management software is an obvious one: does it support the platforms you need? With so many platforms on the market, a tool designed to support everything from IBM® DB2® and to the artist formerly known as Sybase is crucial. 
Unfortunately, however, an inclusive platform can add to your workload. Say someone on the finance team buys themselves a new application with a back end accommodated by your solution. Does this mean you, as a database administrator, will be expected to help them with performance tuning and monitoring?
Such a scenario could result in having a huge number of systems for which you're responsible, and this can lead to a lot of noise. With this in mind, you'll need a feature to help you cut through this noise, offering warnings against different platforms, drawing attention to the parts of the dashboard where focus is required, and allowing you to drill into this information to help address these issues. 
Also useful for database managers looking to find their way through the clutter is a tagging system, providing information as to which users, databases, or application is running each query. This is vital in a business where there are many different services, with different teams accessing a shared infrastructure and developing multiple applications simultaneously. A tool offering a tagging feature will ensure each person can see whether their own service is performing as it should without having to look at queries from those they're not responsible for. 
A proactive performance analysis tool is also key to making database administrators' lives easier during these changing times. A tool using machine learning to build a predictive model capable of identifying anomalies, offering insight into how much weight your system can expect at a certain time, and notifying you when it exceeds this weight will offer a lighthouse beacon through the murk of countless notifications and red flags. 
Though the database management landscape is constantly changing, there are tools capable of delivering the visibility and capabilities needed to enjoy the benefits a distributed infrastructure can yield. 
From an intuitive user interface to second-accurate, real-time, and historical data, database administrators need a tool to help them and their businesses excel and shed the weight of inefficiency and unproductivity. In a market where the waters are constantly being muddied, a tool capable of delivering clarity is worth its weight in gold.