Parler kicked off AWS servers for inciting violence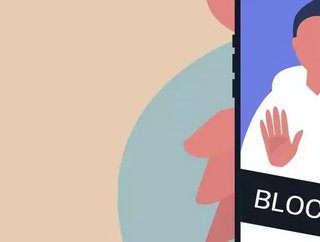 The social media platform has been removed from Amazon hosting following accusations of encouraging hate speech and violence...
Parler, the American alt-tech microblogging and social networking service, has been removed from Amazon Web Services (AWS) hosting platforms following accusations that it has been instrumental in inciting Right-wing violence.
Amazon said it found nearly 100 examples of violent threats posted on the Right-wing social app, while the described the platform as a "right-wing echo chamber, almost entirely populated by users fixated on revealing examples of election fraud and posting messages in support of attempts to overturn the election outcome."
Launched in 2018, Parler has proved popular among right-wing conservatives and received a deluge of new members following the perceived increase in censorship of mainstream social media platforms such as Facebook, Twitter and YouTube. 
Donald Trump is not a user of the platform, despite having just incurred a lifelong ban from Twitter. But Parler already features several high-profile contributors following 2020's growth spurt. For example, the Texas Senator Ted Cruz had 4.9mn followers on the platform, while Sean Hannity from Fox News host had approximately 7mn fans.
Parler sells itself as an 'almost' unmoderated alternative to social media and has been criticised by Left-wing entities for giving a voice to hate speech, death threats, and terrorist threats.
While Parler claims it is "unbiased" and refuses to moderate the content of its users, Google said the app had failed to remove posts inciting violence. Apple has also said it will remove Parler's app from the App Store if it does fall in with the technology company's content-moderation requirements.
The platform's recently told the BBC, "We won't cave to politically motivated companies and those authoritarians who hate free speech!"
According to Buzzfeed, since the ban was announced, Parler users have threatened to bomb AWS data centres and have made similar comments regarding Twitter and Google facilities.
Crowd control
Though Parler has been sailing close to the wind for a while in terms of content, the straw that broke the camel's back was the storming of Washington's Capitol Hill. However, users are unlikely to be happy with the platform, after Parler released the insurrectionist's GPS coordinates.
The data has now been retrieved and archived by researchers, who could use the information to investigate those involved in the incident.
AWS released a statement on the move saying, "Recently, we've seen a steady increase in this violent content on your website, all of which violates our terms."
It continued, "It's clear that Parler does not have an effective process to comply with the AWS terms of service. Given the unfortunate events that transpired this past week in Washington, D.C., there is serious risk that this type of content will further incite violence."
The statement concluded, "AWS provides technology and services to customers across the political spectrum, and we continue to respect Parler's right to determine for itself what content it will allow on its site. However, we cannot provide services to a customer that is unable to effectively identify and remove content that encourages or incites violence against others."
Re-platformed?
The AWS message to , Parler's CPO, included screengrabs of posts on the app that "clearly encourage and incite violence". They included references to firing squad as well as encouraging "patriots" to bring weapons to Washington.
Matze responded to the move by saying the Amazon ban was an, "attempt to completely remove free speech off the Internet. There is the possibility Parler will be unavailable on the Internet for up to a week as we rebuild from scratch," he said.
Matze assured users the platform would be resurrected as soon as possible, saying it would only be down for a week while the company worked on rebuilding it.
He described the move as a "coordinated attack by the tech giants to kill competition in the marketplace," adding, "We prepared for events like this by never relying on Amazon's proprietary infrastructure and building bare metal products."