Public cloud might be 3-4 times more costly than on-prem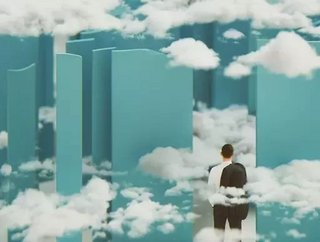 Tom Christensen, CTO for EMEA at Hitachi Vantara, explains why moving everything to the public cloud isn't always the right move...
I'm frequently having conversations with CIOs and they often bring up cloud-first strategy, saying they're considering moving new as well as existing workloads into the cloud. The walls of the data centre have fallen. We're continuing to move into a hybrid world with edge, core and cloud offerings. 
IT leaders will often ask: where should I run my workload? The answer to that isn't straightforward. The infrastructure game is changing. It's becoming more about hybrid-world: combining edge to core with private and public cloud. And it's becoming increasingly important to interrogate the costs of such a strategy.
The edge, core or cloud conundrum
Firstly, it's not really a question of choosing one over the other – the answer is often going to be a blend of different models. Today, companies have different workload placement options. You can run workloads in your on-prem data centres or off-prem at a hosting provider or in the public cloud. It's not that one option is better than the other; each has its place and usually the ideal solution is a combination of different options.
But all workloads are not equal. Different workloads have different characteristics, which will influence your choice. So it's not always easy to make a decision on where to place those workloads. 
Mission critical workloads that require low latency and high performance should be placed in the on-prem data centre. The same goes for steady production environments that are running 24/7. Other use cases would include: security, compliance or whenever you need to be in full control of the workload and its data. 
Scenarios that make a case for public cloud, on the other hand, would include cloud native applications, test and development, sudden peak workloads, less heavy workloads or if you simply want to offer cloud service capabilities to internal users in the company. For small companies or start-ups, where budgets are particularly tight, public cloud is definitely going to be the go-to option to avoid spending time building in-house data centres.
Of course, for businesses of all sizes, budgetary considerations play a huge role in deciding whether public cloud is the way to go. I've noticed recently that some CIOs are starting to set more realistic business ambitions for their cloud-first strategy. They're shifting away from simply putting forward cost arguments and instead focusing on promoting the value-add. The reason for that is that a public cloud implementation can actually be more expensive to manage than non-cloud and migration is expensive – so they're being forced to move away from using cost benefits to justify their cloud strategy.  
A closer look at costs: on-premise vs. public cloud 
So let's look at the cost for running a steady production environment 24/7 in-house compared to the public cloud. 
I spoke to a customer recently and they had the cloud-first strategy top of mind, with the goal of turning their existing data centre into a public cloud service. So we agreed to make a simple price comparison between the price of running a storage environment in their existing data centre over the last five years and the estimated price for running the same service in a public cloud.
Our professional services team developed four scenarios by using publicly available cloud pricing (not taking into account any commercial agreement). 
Hitachi Vantara
As highlighted, lift and shift of a steady production environment is hard to justify from a cost perspective if you need the same performance 24/7. On average, it is between three and four times more expensive as running it in-house. If you drop the cloud performance guarantee (IOPS) the price does decrease, but still not to the same price point as on-prem.  
Hitachi Vantara
Public cloud only offers an IOPS guarantee for the most expensive tier and only 99.9% availability, allowing 8.7 hours of downtime per year. Furthermore, the data reduction guarantee you get on-prem is not offered by a public cloud provider. So you pay for what you provision, not what you actually use or consume.
One argument that keeps coming up is the anticipated drop in cloud pricing over time. But do some quick research and you'll find the price has remained the same since 2015 per GB. The annual price erosion for storage on-prem is 10 to 15 percent and, on top of that, you get data reduction technology so you can save more data on the provisioned capacity you buy.
Hitachi Vantara
Get the 'cloud feeling' on-prem with a Private cloud
I've carried out multiple of these assessments for our customers. What I've found is that you can still get some of the same features as public cloud – such as an agile cloud-based portal – if you consolidate your current environment and build a private cloud on-prem, rather than migrating to the public cloud.  
From carrying out more than 1,200 enterprise data centre assessments, we've discovered there's potential for additional cost savings through consolidation, optimisation and automation of current on-premise, through the adoption of a private cloud.
What we see is a low asset utilisation of the current on-prem environment: 
Hitachi Vantara
Note that, on average, the committed saving is 33+ % in TCO reduction.
Adopting a private cloud infrastructure platform provides consolidation, optimisation and automation, ultimately giving you an agile cloud functionality for all your workloads – traditional or modern. And this is where we start moving into a hybrid world. 
This approach reduces complexity as you accelerate your business, giving you the mobility to move your workload anywhere between edge, core and private and public cloud. It's really the best of both worlds. 
But perhaps the biggest bonus is that it will drive down costs and overcome those downsides to public cloud that I mentioned earlier. You can choose to use a consumption model, which means moving from owning IT infrastructure to acquiring IT as a service so that you only pay for what you actually use. 
So, before making any decisions about the future of your workload placement – whether in-house or in the public cloud – it's worth getting deeper insight into your current data centre and finding out if you could save money on-prem.