Q&A: Paul Nelson, strategist and director at HPE Greenlake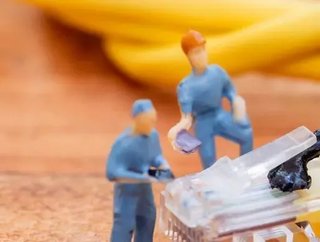 As we enter 2021, we speak with Paul Nelson of Hewlett Packard Enterprise's Greenlake Cloud Services about the future of the data centre industry...
2021 is set to be a pivotal year for the global data centre industry. As we kick off the next 12 months, Data Centre Magazine decided to sit down with Paul Nelson, strategist and director at Hewlett Packard Enterprise's Greenlake Cloud Services to discuss the future of the data centre space. 
Paul, how can data centre operators in 2021 marry increased demand for scale and HPC with the need for sustainable practice?
The ability to marry HPC with application profile is highly dependent on the type of application and topology its deployed on… e.g. banking applications have low computational requirements and high storage and retrieval requirements, as opposed to say large computational or CAD style systems that require higher computing power. In the first instance, use of Virtualization to support many similar instances of smaller server instances will more efficiently utilize the HPC platform, married with the use of SAN and DB technology to facilitate fast access to storage. Data centre design still must be able to support the incremental expansion of the HPC environment in the most efficient manner, both in power and cooling facilities, whilst minimizing the environmental impact with the selection of mechanical and electrical systems that take full advantage of the site-specific conditions (including the use of free cooling, Adiabatic or alternate sources of cooling).
How useful is PUE as a measurement of data centre efficiency?
PUE is a tool which is available to help data centre Managers (and Designers) to determine the "Relative Efficiency" of a particular data centre over time and is greatly affected by exterior and interior factors. It is relative and varies over time due to: 
"IT Utilization" – both at machine level – load and distribution of processing
Environment - the time of year. (Summer, winter), Location – UAE vs Sweden etc.
The technology employed – static/dynamic UPS, Free cooling, 
Fit-out – Initial fit-out vs Fully populated
At a design level, data centre designers can specify a "Target PUE " which needs to be caveated by "fully populated" at a certain rack density… this will vary from say 3.0 – 1.2 over time, expectations need to be set up front, The best use of PUE, we believe, is managing the operation of the data centre, and managing the effect of new technology introduced into the data centre which changes the overall equipment profile and thus the design factors of airflow or cooling and power requirements.
What are some of the changes you see coming to the data centre power industry in 2021?
First, due to the pandemic and a severe lack of qualified workforce in the data centre industry, Automation is no longer optional. Modern automation platforms can handle most server operations, such as component inventory, registration, automatic discovery, instant hardware replacement in case of malfunctions, network and storage. There will be more of a focus on "AI" or more specifically, remote / centralized management of facilities. Everything from fully-automated responses to facility failures and remote management and offloading of loads and taking equipment in and out of service. Certainly, remote monitoring is always a prime concern and data centre operators are constantly looking at "lights out" operations, not only from an IT perspective but also from a Facilities perspective, with engineering staff capable of managing multiple sites, with minimal staff.
The industry is going to get closer to the edge. The huge increase of IoT devices and 5G has made the need for edge computing more actual than ever. Edge processes data as close as possible to the place where it is collected instead of on a central server, greatly increasing speed and reducing latency. For edge computing, data centres will no longer only be built in major technological and economic hubs and we will see an increasing number of small facilities spread all around the world. Providers must adapt to this trend and scale their operations, to be able to deploy new small data centres in edge areas as quickly as possible.
Hybrid IT/cloud: is where an enterprise uses both in-house and cloud-based services to complete their entire pool of IT resources. The model enables organizations to lease a portion of their required IT resources from a public/private cloud service provider and still having full control over certain resources that they might not want to expose to the cloud. Despite the advantages of public cloud, a high percentage of apps and data must live in data centres and colocations due to issues such as data gravity, latency, application dependency, and regulatory compliance. And with the exponential growth of data promising to deliver new opportunities and insights, businesses can struggle to unlock the value of that data across their hybrid estates. Hybrid IT can also allow for an as-a-service experience that provides on-demand capacity, combining the agility and economics of public cloud with the security and performance of on-premises IT. It can accelerate digital transformation with cloud benefits of fast deployment, scalability, and pay-per-use economics all within the control of an own on-premises environment or a data centre as a service model.
Are there any major innovations - from battery backups to renewables - set to cause a major shift in the way data centres manage power?
Edge Data centres will provide redundancy by way of "multiple DCs" at "Lower redundancy levels", and spreading the load across the Data Centers (this includes "edge data centres"). With the use of Virtualization, load sharing or offloading (eg "global load balancing) or "Cloud computing" enables application execution to be shifted from a site which has failed or is failing to another to continue processing.