Tencent latest entrant to Bahrain with new data centre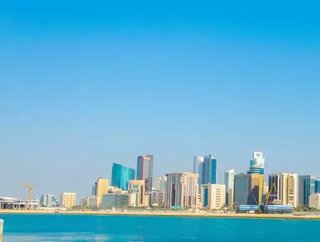 Tencent Cloud will be the latest overseas cloud provider to establish a presence in the Kingdom's rapidly developing digital economy...
Bahrain is well on the way to being the Middle East's most connected digital economy, with an AWS cloud region, total 5G coverage and now a new hyperscale data centre built by the cloud computing division of Chinese technology giant, Tencent Holdings, Tencent Cloud. 
This week, Tencent Cloud announced the signing of a memorandum of understanding (MoU) with Bahrain's Economic Development Board (EDB). The MoU lays out Tencent Cloud's plans to construct and launch a new hyperscale cloud data centre in the Kingdom by the end of 2021. 
The project is Tencent Cloud's first public cloud infrastructure project in the Middle East and North Africa region to date. No details of the new facility's characteristics have been revealed yet, and we don't know anything about the project's timeline beyond the fact that the data centre will spin up before the end of the year - likely just a few MW as part of a first stage of the buildout. 
It is likely that the funds for the new data centre are being drawn from a roughly $70bn pot set aside by Tencent Cloud for overseas investment in data centre infrastructure last year. 
The move makes sense, as Bahrain has made great efforts over the past few years to position itself as the location of choice for cloud providers looking to establish a foothold in MENA. 
In 2019, Amazon Web Services (AWS) launched its first Middle Eastern cloud region based out of a data centre in the Kingdom, in response to what Andy Jassy (then AWS' CEO, now the heir-apparent to the whole Amazon empire) called "strong demand in the Middle East for AWS technologies like artificial intelligence and machine learning, data analytics, IoT, and much more."
Bahrain's telecommunication sector is also one of the most developed in the region. In January, the country announced the completion of its initial 5G rollout, making the Gulf country the first in the region – and one of the first worldwide to experience
Steaming ahead of their global competitors, including the UK (which aims to have implemented 100% 5G services by 2027) Bahrain has put ICT development at the forefront of its digital strategy. 
At home, Bahraini telecom operator Batelco also , a Tier III, 12.7 MW, 12,236 square metre, 250 cabinet facility located in the city of Hamala.  
"While the local government in Bahrain has been making significant efforts to grow the local IDC industry, Tencent Cloud is excited to collaborate with Bahrain EDB as part of our ongoing efforts to ramp up the global IDC landscape," said Poshu Yeung, Senior Vice President, Tencent Cloud International. "We will launch all necessary steps to set up a brand-new IDC in Bahrain to provide better coverage all over the Middle East and North African regions along the Belt and Road, fully supporting Bahrain's 'Cloud-First' strategy."